Onglyza Lawsuit Attorneys at Bernstein Liebhard LLP Note New FDA Alert Regarding DPP-4 Inhibitor Type 2 Diabetes Drugs and Severe Joint Pain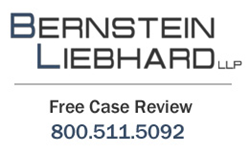 September 10, 2015 - The U.S. Food & Drug Administration (FDA) has flagged a new safety issue for Onglyza (
http://www.onglyzalawsuit2015.com/
), warning that it and other Type 2 diabetes medications called DPP-4 inhibitors may be associated with the onset of severe joint pain. According to a communication issued by the agency on August 28th, 33 instances of severe joint pain were reported in DPP-4 inhibitor patients between October 16, 2006 - when the first of the class, Januvia, was approved - and December 31, 2013. While the vast majority of cases involved patients treated with Januvia, Onglyza accounted for the second-highest number of incidents.
According to the
FDA
, a new Warning and Precaution regarding this potential risk has been added to the labels of Onglyza and other DPP-4 inhibitors. Individuals taking these medications should contact their health care professional right away if they experience severe and persistent joint pain. However, the agency also reminded that patients should never stop taking their diabetes medication without first consulting their physician.
"This latest announcement comes as the FDA continues to review a possible link between Onglyza and heart failure, and serves to remind that this medication may be associated with some serious side effects," says Sandy A. Liebhard, a partner at Bernstein Liebhard LLP, a nationwide law firm representing victims of defective drugs and medical devices. The Firm is offering free Onglyza lawsuit reviews to individuals who were diagnosed with heart failure while being treated with this Type 2 diabetes medication.
Onglyza Heart Failure Review
Onglyza was approved for U.S. sales in 2009, and is used in conjunction with diet and exercise to lower blood sugar in people with Type 2 diabetes. The FDA began reviewing the potential for Onglyza to cause heart failure in 2014, following the publication of a clinical trial known as SAVOR. That study, which involved more than 16,000 patients, suggested that the mediation was associated with a 27% increase in hospitalizations for heart failure, as well as a higher risk of all-cause mortality.
On April 14, 2015, the FDA convened a meeting of its Endocrinologic and Metabolic Drugs Advisory Committee (EMDAC) to further investigate the data from SAVOR. The panel voted 14-to-1 to recommend that new information regarding a potential association with heart failure be added to the Onglyza label. While the FDA is not required to follow the recommendations of its advisory panels, it usually does so.
Onglyza patients who were diagnosed with heart failure while using this medication could be entitled to take legal action against its manufacturers.
To find out more
about filing an Onglyza lawsuit, please visit Bernstein Liebhard LLP's website, or call the Firm directly at 800-511-5092.
About Bernstein Liebhard LLP
Bernstein Liebhard LLP is a New York-based law firm exclusively representing injured persons in complex individual and class action lawsuits nationwide since 1993. As a national law firm, Bernstein Liebhard LLP possesses all of the legal and financial resources required to successfully challenge billion dollar pharmaceutical and medical device companies. As a result, our attorneys and legal staff have been able to recover more than $3.5 billion on behalf of our clients. The Firm was named by The National Law Journal to the Plaintiffs' Hot List, recognizing the top plaintiffs firms in the country, for 12 consecutive years. Bernstein Liebhard LLP is the only firm in the country to be named to this prestigious list for a dozen consecutive years.
Bernstein Liebhard LLP
10 East 40th Street
New York, New York 10016
800-511-5092
ATTORNEY ADVERTISING. © 2015 Bernstein Liebhard LLP. The law firm responsible for this advertisement is Bernstein Liebhard LLP, 10 East 40th Street, New York, New York 10016, 800-511-5092. Prior results do not guarantee or predict a similar outcome with respect to any future matter.
Contact Information:
Sandy A. Liebhard, Esq.
Bernstein Liebhard LLP
info (at)consumerinjurylawyers(dot)com
http://www.onglyzalawsuit2015.com/
https://plus.google.com/115936073311125306742?rel=author
Email Onglyza Lawsuit Information Center