Long-Standing Vallejo Dental Office Welcomes New Owners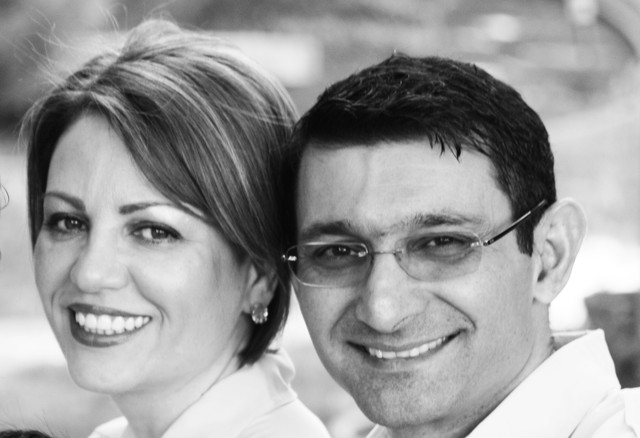 September 29, 2015 - Vallejo, CA – Plaza Dental Care continues to provide patients with exceptional treatment through new owners, Dr. Sean Khomejany and Dr. Sepi Khomjani.
Plaza Dental Care has been serving the Vallejo, California community for 30 years under the ownership of Dr. David Pickett. Having recently retired, Dr. Pickett carefully chose the new owners for the well-established dental practice as Sean Khomejany, DDS and Sepideh Khomjani, DDS.
Dr. Sean and Dr. Sepi, as they are called by their patients, have a long history in the medical and academic fields. Before achieving their dental doctorates, both Dr. Sepi and Dr. Sean earned medical doctorates, and went on to later teach and conduct medical research. In their approach to patient care, Drs. Sean and Sepi take time to explain procedures to patients and move treatment along at a pace that patients are comfortable with.
Plaza Dental Care's established team of hygienists, dental assistants, and front desk staff remain dedicated to serving their community and existing patients with Dr. Sean and Dr. Sepi at the helm of the practice.
In a letter of notification to existing patents, Dr. Pickett commented on Dr. Sean and Dr. Sepi's commitment to friendly treatment, building trusting patient relationships, and caring for others with skill and compassion. Drs. Sean and Sepi offer new and existing patients the benefits of treatments that include various cosmetic dental therapies, such as veneers, dental implant restoration, and all-porcelain dental crowns, as well as preventive care that includes routine cleanings and patient health education.
For more about Plaza Dental Care's approach to patient treatment, and available dental therapies, visit the website at vallejodentalteam.com.
About Khashayar Khomejany, DDS and Sepideh Khomkani, DDS
Dr. Sean and Dr. Sepi have been married for 25 years and first earned their doctorate degrees in medicine in 1997. After spending several years in the academic field, teaching at different universities, and participating in medical research programs, Drs. Sean and Sepi returned to being full-time health care providers. They both graduated from the University of Pacific School of Dentistry in San Francisco in 2008, earning their second doctorates.
Dr. Sepi and Dr. Sean chose to become dentists because they deeply enjoy the art of dentistry, as well as building long-term relationships with patients as a part of the Plaza Dental Care family.