Award-Winning Dentist Celebrating Over Four Years in Glen Allen, VA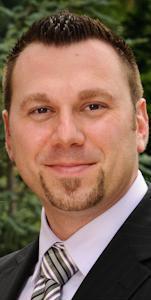 October 6, 2015 - Glen Allen, VA - Dr. Avi B. Gibberman is very happy to announce that his dental office is celebrating its four and a half year anniversary in Glen Allen, VA.
"We really like it here in Glen Allen," Dr. Gibberman said. "We love the community and the people we get to see on a regular basis. We hope we're here for many years to come."
While the practice is celebrating four and a half years, Dr. Gibberman has some other reasons to celebrate. Recently, he received his second award from Virginia Living Magazine for being one of the top dentists in the state. He has also been featured for the past five years in a row in the "Guide to America's Top Dentists," put out by the Consumers' Research Council of America.
In addition, Dr. Gibberman is also excited to have surpassed over 1,000 positive online reviews.
"That means a lot because we always make sure to put our focus on the patient," he said. "We emphasize education, and no matter how busy I am, I take the time to get to know them and listen to their concerns, questions, and needs."
About Avi B. Gibberman, DDS
Dr. Avi B. Gibberman, DDS offers general, cosmetic, implant and restorative dental services to the whole family. The practice uses the most modern and up-to-date equipment and technology, such as digital X-rays and intra-oral cameras. A Newport News, VA native, Dr. Avi B. Gibberman received his doctorate in dental surgery from Virginia Commonwealth University, where he finished second in his class. He is an active member of many dental organizations, including the American Dental Association, the Academy of General Dentistry, the Virginia Dental Association and the Richmond Dental Society.
For more information about Avi B. Gibberman, DDS, please visit
www.dravigibberman.com
.
Email Avi B. Gibberman, DDS PLLC