BELDT Reviews Surpass 4 Stars; Beat Out Top Supplement Brands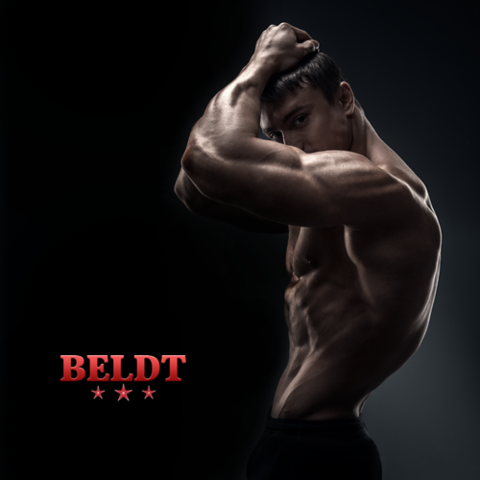 October 6, 2015 - The makers behind well-received endurance fat burner, BELDT: Force Thermogenic, celebrate a milestone as
BELDT reviews
top 1,100 submissions and average rating of 4.2 out of 5 stars, besting nearly every other major brand in the same category by several points. The event comes as the company enter their third straight year as Amazon bestsellers.
Due to this rise in favorability, BELDT Labs is now being offered distribution deals by top-level firms for expansion into global retail.
When asked for a possible reason behind the product's success, BELDT Labs COO, James Atkins, says it's about delivering what no one else does.
"Our customers know they're getting more than just another time-bomb thermogenic whipped up for the sole purpose of getting them cranked out of their skulls," says Atkins. "That's just escalation, and more stimulants don't equal more fat loss. What people really need is differentiation with a purpose, and that's where we step in; by giving them valuable benefits others don't, such as respiratory support. In fact, we are the first-ever thermogenic brand to offer this. Now, athletes know they can push harder, go longer, cut leaner, and breathe better the whole way."
According to BELDT Labs, the respiratory benefits of BELDT: Force Thermogenic are about more than just boosting endurance. In-house studies suggest elevated blood oxygen levels, achieved via bronchodilation, can effectively improve the body's ability to oxidize fatty acids.
In addition to Amazon, BELDT reviews continue to spread their way across the web to more venerated supplement review sites, such as Bodybuilding.com and BestThermogenics.com.
Customer Jeremiah Townsend indicates his preference for BELDT: Force Thermogenic over other top brands. "I work out five to six days a week, and I don't like the taste and effects of most pre-workout mixes, and have tried other thermogenics (Super HD, Oxy Elite, Hydroxycut, Xenedrine, and some others I can't remember), but [they] all tend to either make me nauseous or jittery and/or hype me up, then crash. BELDT: Force Thermogenic does not do that. It feels like my brain perks up and I can focus on my workout and have energy to spare for several hours, and that is with just one pill."
To read more BELDT: Force Thermogenic reviews, please visit
http://www.amazon.com/product-reviews/B007Y2D09U/
To learn more about BELDT Labs, please visit
http://beldtlabs.com/