Westport Dental Office Launches New, Informational Website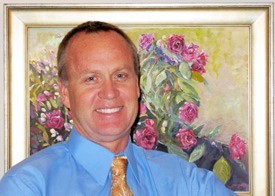 October 13, 2015 - Westport, CT
– Westport Dental, home of Glen Hacker, DDS, has recently launched a new website with the purpose of educating new and existing patients about dental care and the value of good oral health.
Cosmetic and general dentist, Dr. Glen Hacker, has announced the launch of a new, patient-focused website. The Westport Dental website includes a links page with informative dental resources, as well as a frequently asked questions page to address common concerns on topics ranging from oral hygiene to difficult dental procedures.
Dr. Hacker explains, "With the website, we have a place to direct patients to get their preliminary questions answered. By laying the foundation of understanding, patients are better educated about their oral health and can come into their next appointment prepared with any remaining questions or concerns. This easy access to information helps to strengthen our patient relationships."
The website possesses interactive attributes, including educational videos and a free Smile Gallery feature to help patients make better informed decisions about their oral health. Current and prospective patients now have access to information about the benefits of cosmetic and restorative dental procedures, and other informative content when they visit the website. Some of the services offered by Westport Dental include:
Cosmetic Dentistry
Implant Dentistry
TMJ Pain Relief
"With a user-friendly and welcoming website, new patients feel more comfortable coming into our office," Dr Hacker adds. "We want to create an environment where visitors feel confident seeking care – our website allows new patients to get to know us and learn more about our level of care and their oral health before they give us a call for the first time."
For more information about Westport Dental, visit the new website at: Westport.dentist
About Glen Hacker, DDS
Dr. Hacker graduated from Fairfield University in Connecticut with a Bachelor of Arts in Psychology and a minor in Studio Art. He then went on to the Georgetown University School of Dentistry. Dr. Hacker utilizes techniques such as laser dentistry, advanced teeth whitening, implant dentistry, and sedation dentistry. His procedures not only create ideal results, but also ensure every individual's needs are comfortably met. Dr. Hacker and his highly trained staff are committed to continuing education through courses taught by the field's top cosmetic dentists to stay on the cutting-edge of dental technology.