Federal Zofran Birth Defects Lawsuits Centralized in Massachusetts, Bernstein Liebhard LLP Reports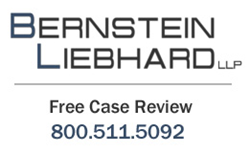 October 13, 2015 - A new multidistrict litigation has been created in the U.S. District Court, District of Massachusetts, for all federally-filed Zofran lawsuits (
http://www.zofranlawsuit2015.com/
) involving the medication's alleged association with birth defects. According to an Order issued by the U.S. Judicial Panel on Multidistrict Litigation (JPML) on October 13th, the new litigation currently encompasses 12 cases. However, at least 42 additional claims identified as potential tag-along actions are eligible for transfer to the proceeding, as are any federal Zofran birth defects cases filed in the future. (In Re Zofran Products Liability Litigation – MDL 2657)
"Our Firm has been contacted by numerous families concerned that exposure to Zofran during the early months of pregnancy may have harmed their child. This litigation has the potential to be large, and centralization of these claims will allow the docket to proceed efficiently through the courts," says Sandy A. Liebhard, a partner at Bernstein Liebhard LLP, a nationwide law firm representing victims of defective drugs and medical devices. The Firm is currently offering Zofran lawsuit evaluations to any family whose child may have been born with serious congenital abnormalities due to pre-natal Zofran exposure.
Zofran Birth Defects Allegations
Zofran is an anti-nausea medication indicated to treat post-operative surgery patients, as well as those undergoing certain cancer treatments. While it is not approved to alleviate nausea and vomiting related to pregnancy, an analysis published
last year
suggested that as many as one million U.S. women annually have been prescribed Zofran or a generic equivalent for this off-label indication. Zofran lawsuit plaintiffs allege that this widespread practice is the result of improper marketing tactics utilized by GlaxoSmithKline, the manufacturer of the medication. They further claim that Glaxo concealed the drug's alleged association with serious birth defects, and failed to provide doctors and patients with information regarding this risk.
The establishment of a multidistrict litigation for federally-filed Zofran birth defects cases will allow the docket to undergo coordinated pretrial proceedings, thereby avoiding duplicative discovery and inconsistent court rulings on similar issues. This coordination will facilitate judicial efficiency and preserve the resources of the Court, parties and witnesses.
Children who allegedly suffered serious heart defects, oral clefts, and other congenital malformations due to their mother's use of Zofran during the first trimester of pregnancy may be entitled to compensation from GlaxoSmithKline.
To learn more
about filing a Zofran lawsuit, please visit Bernstein Liebhard LLP's website, or call the Firm directly at 800-511-5092.
About Bernstein Liebhard LLP
Bernstein Liebhard LLP is a New York-based law firm exclusively representing injured persons in complex individual and class action lawsuits nationwide since 1993. As a national law firm, Bernstein Liebhard LLP possesses all of the legal and financial resources required to successfully challenge billion dollar pharmaceutical and medical device companies. As a result, our attorneys and legal staff have been able to recover more than $3.5 billion on behalf of our clients. The Firm was named by The National Law Journal to the Plaintiffs' Hot List, recognizing the top plaintiffs firms in the country, for 12 consecutive years. Bernstein Liebhard LLP is the only firm in the country to be named to this prestigious list for a dozen consecutive years.
Bernstein Liebhard LLP
10 East 40th Street
New York, New York 10016
800-511-5092
ATTORNEY ADVERTISING. © 2015 Bernstein Liebhard LLP. The law firm responsible for this advertisement is Bernstein Liebhard LLP, 10 East 40th Street, New York, New York 10016, 800-511-5092. Prior results do not guarantee or predict a similar outcome with respect to any future matter.
Contact Information:
Sandy A. Liebhard, Esq.
Bernstein Liebhard LLP
info (at)consumerinjurylawyers(dot)com
http://www.zofranlawsuit2015.com/
https://plus.google.com/115936073311125306742?rel=author
Email Zofran Birth Defects Lawsuit Center