Price Busters Furniture Celebrates Ninth Store Opening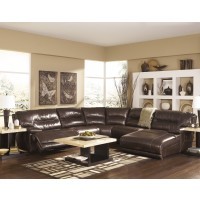 October 16, 2015 - Price Busters Furniture, Maryland's discount furniture store with several locations across the state, is proud to announce the opening of its ninth store located at 2101 University Blvd E., Hyattsville MD. The new store is close to the University of Maryland campus and ready to serve the needs of residents and students alike. Price Busters Furniture stocks a vast selection of furnishings and mattresses at affordable prices available to meet the needs of the discerning Maryland consumer.
Price Busters Furniture Stores were established to offer a wide assortment of furniture styles at deep discounts to its customers. Stores, conveniently located throughout the state, as well as the website, boast a wide variety of furnishings for every room in the home. Ranging from traditional to contemporary, Price Busters offers for bedroom, living room, office and entertainment room packages as well as mattresses and accents.
"We are excited to open our new store in Hyattsville," said Nick Fine, President of the Maryland chain of furniture stores. "We look forward to introducing the community to our collection of furniture and mattresses for exceptional value and with outstanding customer service."
Excellent craftsmanship and precision manufacturing ensure that a purchase made at Price Busters is an investment that will be enjoyed for years to come. A professional sales staff that puts customer service first is eager to serve the public at every store.
About Price Busters Furniture
Price Busters boasts a growing chain of discount furniture stores located in neighborhoods of East and West of Baltimore, Brooklyn/Glen Burnie, Rosedale, Golden Ring, Edgewood, Forestville, Hyatsville and Highlandtown Essex. Price Busters Furniture offers a varied collection of furniture to fit any budget or decor.
Email Price Busters Furniture