First Student Joins Effort to Urge Students to "Be Seen" for National School Bus Safety Week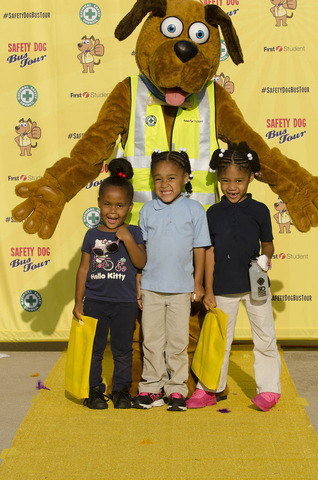 October 19, 2015 - CINCINNATI –
School buses are the safest way for children to get to and from school, and First Student, the largest provider of school transportation in North America, is proud to join the
National Association of Pupil Transportation
(NAPT) in raising awareness about the importance of school bus safety during
National School Bus Safety Week
, October 19 to 23.
First Student and NAPT want to remind students to "Be Smart – Be Seen" at the bus stop. It is crucial for all students to remain aware of where they are in relation to the school bus, and to be careful to stay in the bus driver's line of sight when entering or exiting the bus.
Students can do this by:
Staying 12 giant steps away from the outside of the bus.
Waiting for the bus to stop completely before getting on or off.
Not picking up any items they may have dropped near the bus. The driver may not see them. Instead, ask the driver for help.
Staying away from the bus wheels at all times.
"There is nothing more important than the safety of the students we transport," said First Student President Dennis R. Maple. "Our drivers are fully focused each day on ensuring students travel to and from school safely. Because school buses carry such precious cargo, it is also important for parents and motorists to remain alert around school buses."
First Student and leading safety advocate the National Safety Council are working together to encourage safe bus behavior with the nationwide Safety Dog Bus Tour. Hundreds of students have learned simple safety tips, signed a safety pledge and met Safety Dog, the safety mascot for First Student. The seven-city Tour wraps up during National School Bus Safety Week in New Castle, Pa. on Friday, October 23. Visit
www.safetydogbustour.com
for more information about the Tour and helpful safety tip sheets.
About First Student, Inc.
As the leading school transportation solutions provider in North America, First Student strives to provide the best start and finish to every school day. First Student completes six million student journeys each day, moving more passengers than all U.S. airlines combined. With a team of highly-trained drivers and the industry's strongest safety record, First Student delivers reliable, quality services including full-service transportation and management, special-needs transportation, route optimization and scheduling, and charter services for 1,300 school district contracts. For more information, please visit
firststudentinc.com
.