Asset Management Group a Double Winner of InvestmentNews' 2015 Best Practices Awards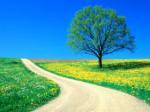 October 20, 2015 - Asset Management Group, Inc. is pleased to announce that InvestmentNews has identified our firm as a winner in both the categories of Human Capital Management & Overall Use of Technology for the InvestmentNews 2015 Best Practice Awards. The awards are an important initiative that recognizes the top performing, most innovative, fastest growing, productive and profitable firms in the financial advice industry. The firm was the sole recipient of both awards.
InvestmentNews selected firms that have gone above and beyond in growth and financial performance this year. Two InvestmentNews research studies, the Adviser Compensation & Staffing Study and the Adviser Technology Study, highlighted the ways in which firms have punched through the ceiling with the most advantageous use of staff members and technology strategies.
Associate publisher Mark Bruno said these firms should be considered leaders and role models for fellow industry members. "The winners think about their practices and businesses as CEOs rather than just advisers," Mr. Bruno said. "All of these firms are run by people with a long term vision."
"We are delighted to have been included in such a prestigious group of financial and advisory firms and could only have accomplished this record as a direct result of our team, and the clients who provide us with the opportunity to assist them in reaching their goals", said Asset Management Group's President LeGrand S. Redfield, Jr.
The awards dinner was recently held in New York at the Harvard Club, and the winners will be featured in an InvestmentNews special report and in stories, blogs and videos on InvestmentNews.com
Since 1998, InvestmentNews has been delivering news and analysis essential to the business of financial advisers. Their weekly newspaper, which combines comprehensive news with accurate, independent reporting on the entire financial services industry, provides financial advisers with insight into the market unavailable in any other publication. Readers have come to rely on InvestmentNews for up-to-date market information on the stories and events affecting their clients' investments, making it the number one source of news to the financial adviser community. The InvestmentNews main office is located in New York, with bureaus in Boston, Irvine, Chicago, San Francisco and Washington, DC.
Asset Management Group, Inc.,
www.AMGplanning.com
, was founded in 1983. The financial planning practice is a dynamic, privately held company with a well-established customer base. The firm builds long-term relationships with clients, and provides them with financial planning advice and counseling. The company is proactive in bringing information and advice to its clients and strives to provide services that exceed their client's expectations.
Email Asset Management Group, Inc.