Phoenix Plastic Surgeon Offering Popularly Requested Brazilian Butt Lift Procedure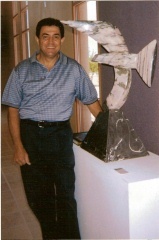 October 21, 2015 - Phoenix, Arizona - Dr. A. Chasby Sacks of Arizona Cosmetic Surgery is pleased to announce that he is now offering a highly sought after procedure to his patients, generally referred to as a Brazilian Butt Lift.
"A lot of people have been asking me about it," said Dr. Sacks. "So we decided this was something we should offer our clients."
The Brazilian Butt Lift is for people who are not satisfied with the shape of their buttocks, Dr. Sacks explained. The procedure is a way to enhance size and firmness, as well as symmetry and does not require major surgery.
"The butt is really in right now," Dr. Sacks added. "And for a lot of women, getting a 'Kardashian derriere' is important to them so this could be the perfect way to improve that part of their body."
About Arizona Cosmetic Surgery and Dr. A. Chasby Sacks
Arizona Cosmetic Surgery offers a full-line of plastic surgery services to people in the Phoenix area. The practice state-of-the-art equipment and procedures in order to produce optimal results. The entire staff is committed to offering the utmost care to every patient and making their experience a pleasant one. Dr. A. Chasby Sacks has had extensive training in both general surgery and plastic and reconstructive surgery. To date, he has performed over 18,000 cosmetic procedures. Dr. Sacks is board certified by the American Board of Cosmetic Surgery and is also a full Fellow of the American Academy of Cosmetic Surgery.
For more information about Arizona Cosmetic Surgery, please visit
azcossurg.com
.
Email Arizona Cosmetic Surgery