Testosterone Lawsuit Attorneys at Bernstein Liebhard LLP Comment on Report Detailing Industry-Funded Continuing Medical Education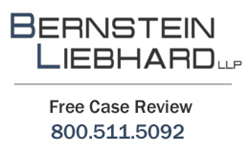 October 21, 2015 - As testosterone lawsuits (
http://www.testosteronelawsuithub.com/
) move forward in courts around the country, the release of a new investigative report is raising questions about the content of certain continuing medical education (CME) courses funded by the manufacturers of AndroGel and other prescription low-T therapies. The joint investigation by the
Milwaukee Journal Sentinel and MedPage Today
suggests that drug company-funded courses provided by for-profit, third party companies were part of a pharmaceutical industry effort to position low-T therapy as a central part of men's healthcare, even though the medications have only been approved for a limited indication.
"This report suggests that low-T manufacturers manipulated the content of the CME courses they funded in order to convince doctors that their products would benefit older men who merely experienced age-related drops in testosterone. These revelations echo many of the allegations put forth by testosterone lawsuit plaintiffs regarding the manner in which these products were marketed," says Sandy A. Liebhard, a partner at Bernstein Liebhard LLP, a nationwide law firm representing victims of defective drugs and medical devices. The Firm is currently representing a number of clients who have filed testosterone treatment lawsuits, and continues to offer free case reviews to men who may have been harmed by these medications.
Testosterone Marketing Allegations
Court documents indicate that thousands of testosterone treatment lawsuits are now pending in a federal multidistrict litigation underway in the U.S. District Court, Northern District of Illinois, all of which were filed on behalf of men who allegedly suffered heart attacks, strokes and other dangerous cardiovascular events related to the use of low-T therapy. Among other things, plaintiffs claim that sales of these drugs were driven by misleading direct-to-consumer marketing that positioned testosterone replacement as a safe and effective means of alleviating low libido, fatigue, and other issues associated with age-related testosterone deficiency. (In re: Testosterone Replacement Therapy Product Liability Litigation - MDL No. 2545)
According to the Journal Sentinel/MedPage Today report, CME courses are offered to doctors free-of-charge so that they can obtain credits necessary to maintain their medical licenses. The investigation suggested that their funding of CME has allowed testosterone manufacturers to include dubious claims regarding the benefits of low-T therapy in course materials, including the assertion that the medications will benefit older men who experience natural declines in testosterone levels. One CME course funded by the manufacturer of AndroGel actually suggested that low-T therapy could be used safely by men with prostate cancer, even though the drugs' labeling warns against their use in this patient population. As the article notes, testosterone may actually fuel the growth of certain prostate cancers.
Prescription testosterone therapy is only approved to treat hypogonadism (low testosterone) associated with certain underlying medical conditions. In March, the
U.S. Food & Drug Administration (FDA)
ordered the manufacturers of prescription low-T treatments to update their labels with information regarding a potential association with an increased risk of heart attack and stroke. The agency also directed that the labels clearly state that the drugs have not been proven safe and effective for treating low testosterone related to male aging.
Men who suffered heart attacks, strokes and other cardiovascular complications that could be associated with their use of AndroGel or other low-T therapies may be eligible to file a testosterone treatment lawsuit.
To learn more
about the litigation involving prescription testosterone medications, please visit Bernstein Liebhard LLP's website. Free, no-obligation legal consultations can be obtained by calling 800-511-5092.
About Bernstein Liebhard LLP
Bernstein Liebhard LLP is a New York-based law firm exclusively representing injured persons in complex individual and class action lawsuits nationwide since 1993. As a national law firm, Bernstein Liebhard LLP possesses all of the legal and financial resources required to successfully challenge billion dollar pharmaceutical and medical device companies. As a result, our attorneys and legal staff have been able to recover more than $3 billion on behalf of our clients. The Firm was named by The National Law Journal to the Plaintiffs' Hot List, recognizing the top plaintiffs firms in the country, for 12 consecutive years. Bernstein Liebhard LLP is the only firm in the country to be named to this prestigious list for a dozen consecutive years.
Bernstein Liebhard LLP
10 East 40th Street
New York, New York 10016
800-511-5092
ATTORNEY ADVERTISING. © 2015 Bernstein Liebhard LLP. The law firm responsible for this advertisement is Bernstein Liebhard LLP, 10 East 40th Street, New York, New York 10016, 800-511-5092. Prior results do not guarantee or predict a similar outcome with respect to any future matter.
Contact Information:
Sandy A. Liebhard, Esq.
Bernstein Liebhard LLP
info (at) consumerinjurylawyers (dot) com
http://www.testosteronelawsuithub.com/
https://plus.google.com/115936073311125306742?rel=author
Email Testosterone Lawsuit Legal Center