ACLS Certification Online Offers a Holiday Discount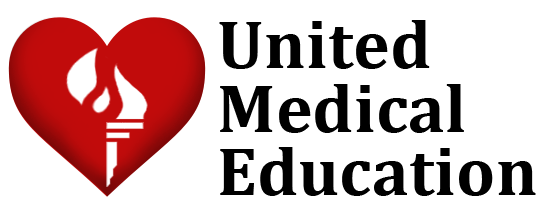 October 23, 2015 - United Medical Education, a company that has been helping doctors and nurses obtain
ACLS certification online
for close to a decade, is now offering a discount for their students to help celebrate the upcoming Holidays. Healthcare providers needing ACLS certification online will receive a 20% discount by using the promotion code "Holiday" during checkout.
United Medical Education currently offers three courses. These are ACLS certification online, PALS certification, and BLS certification. Each of these courses can be completed entirely in the comfort of a home or office. Healthcare professionals needing immediate proof of ACLS, PALS, or BLS certification can obtain it within an hour. All three courses are included in the holiday discount promotion.
Providing healthcare professionals education and training at a discount is just one of many contributions by United Medical Education. Their site is currently one of the premier locations to find free healthcare related articles on the Internet. These articles primarily focus on teaching healthcare professionals and the average individual how to best react in an emergency situation. Other articles include the anatomy and physiology of the human heart and how to prevent common illnesses in children.
ACLSCertificationOnline.org
has also recently started offering a scholarship program for college students that want to show their talent in writing medically related articles. As a company United Medical Education not only wants to train healthcare providers but inspire young minds to gain interest in the healthcare field at an early age.
"We want to inspire the youth to start taking an interest in writing healthcare related articles early in life and develop skills that will help them to write research articles in the future. We know that to improve the medicine of tomorrow we need to invest in our youth today."
Individuals who want to learn more about United Medical Education and take advantage of the Holiday promotion can visit their company website. We also recommend that readers subscribe to their Twitter, Facebook, and Google+ accounts to hear about future promotions and discounts.
About United Medical Education:
United Medical Education is the official online provider of ACLS certification, PALS certification, and BLS certification. Their automated teaching, testing, and certificate delivery system has set the standard for emergency medical training online. For more information, please visit
https://www.aclscertificationonline.org
.
Email United Medical Education