El Cajon Dentist Providing Oral Appliances for the Treatment of Sleep Apnea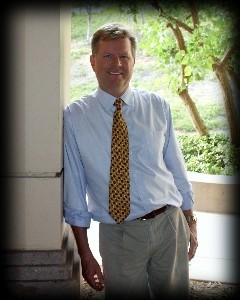 October 24, 2015 - El Cajon, CA - Dr. James Loye of Jamacha Dental is happy to announce that his practice is treating sleep apnea with oral appliance therapy.
"Sleep apnea is a very serious condition," Dr. Loye said. "And oral appliances are a great way to treat it."
The traditional way to treat sleep apnea is with Continuous Positive Airway Pressure (CPAP). But Dr. Loye is offering an alternative with oral appliances, which are custom made for each patient. These appliances offer several benefits over CPAP, he said.
"They're very easy to wear and much less cumbersome than CPAP," said Dr. Loye. "They are also smaller and portable, so traveling with them is not a problem."
The oral appliances are also very effective, Dr. Loye said.
"Custom-made appliances have been proven to help people sleep better and improve their health," he added. "Insurance companies are even starting to recognize them as a treatment option."
About Jamacha Dental and James Loye, DDS
Jamacha Dental offers a full-line of dental procedures in a relaxed and friendly environment. The staff is dedicated to providing personalized care and attention to every patient and making sure that they have the information they need to make the proper decisions about their dental health. Dr. James Loye graduated from Loma Linda University with his doctorate in dental surgery in 1986, and he opened his dental practice the same year. He prides himself on being on the forefront of modern dental techniques, as well as for the relationships he builds with his patients. Dr. Loye is a member of many dental organizations, including the American Dental Association, the Dentist Organization of Conscious Sedation, and the American Academy of Dental Sleep Medicine.
For more information about Jamacha Dental, please visit
jamachadental.com
.