Web Blog Systems Appoints New Director of Marketing & Advertising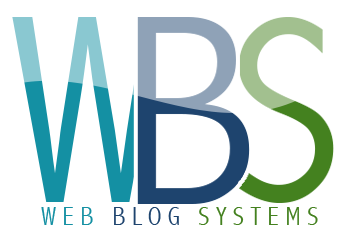 October 27, 2015 - Las Vegas, NV
-
Web Blog Systems
(
https://www.webblogsystems.com
) announced today that Joshua Edwards has joined the firm to further develop their growing portfolio of regional and national accounts and their national advertising campaigns. Joshua Edwards comes with a wealth of experience within the Industry, having spent the last fifteen years consulting at various companies where Joshua was instrumental in acquiring numerous large corporate accounts and developing successful marketing campaigns. Joining in advance of the launch of Web Blog Systems's new marketing services, Joshua can help ensure its success.
Joshua joins Web Blog Systems as National Marketing Director to continue Web Blog Systems's recent success providing marketing and advertising services to many of the top companies in America and Europe. Joshua comments "I am excited to start a new challenge within WBS and look forward to working with the team to further develop their already extensive product and service suite. I am fortunate to be joining such a respected company that prides itself on top quality service."
Mitch Mitchell, Chief Executive Officer said "Joshua's wealth of experience and industry knowledge has already made him a key addition to the WBS Company family. We view his appointment as a sign of our commitment to being the leading company in our industry. Our new innovations and the increasing demand from our customers led us to look for an addition to our team who will fit in with our ethos of innovation and exceptional service, and it is very fortunate that we were able to find someone of Joshua's caliber to fulfill this role. I'm confident that Joshua will play a key role in providing and implementing high quality solutions for our clients."
About Web Blog Systems LLC
Web Blog Systems
is a full service Design & Marketing/Advertising Service Provider which offers customers a range of quality products and services to suite their needs. WBS's understanding and experience in the B2B & B2C Marketing Industry is unparalleled.
More information about
Web Blog Systems
& Joshua Edwards recent marketing projects can be viewed at
http://get.webblogsystems.download
Email Web Blog Systems LLC