Spanish Google+ Hangout on "Treating Bulimia" with Jeannette Rojas on Nov. 5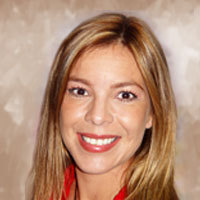 October 30, 2015 - Lake Forest, Cali. – Rebecca's House Eating Disorder Treatment Programs, a nationally known California treatment center specializing in eating disorders, is pleased to announce that its Executive Program Director, Jeannette Rojas, will be participating in a free upcoming Spanish-language Google+ Hangout video conference event dedicated to discussing treatments for bulimia nervosa. The event will take place on Thursday, November 5, from 6:00-6:30 p.m., and will be conducted entirely in Spanish. Registration is free of charge.
A graduate of Anáhuac University in Mexico City, Jeannette Rojas has years of field experience with treating sufferers of bulimia and other eating disorders. Rojas maintains a number of relevant clinical certifications; she is a Licensed Associate Substance Abuse Counselor (LASAC) in Arizona, a Certified Alcohol and Drug Abuse Counselor II (CADAC II), and a Certified Eating Disorder Specialist (CEDS). One of the founders of Mexico's first treatment center for eating disorders, Rojas now draws on her wide-ranging expertise as the Executive Program Director of Rebecca's House.
Rebecca's House, based in Lake Forest, California, provides a number of treatment programs for men and women suffering from eating disorders, such as anorexia, bulimia, binge eating, and compulsive overeating. Rebecca's House utilizes state-of-the-art therapies-including cognitive behavioral therapy (CBT), dialectical behavior therapy (DBT), and equine therapy-to help patients abandon negative behavioral patterns and learn healthy eating habits. Various inpatient and outpatient programs are available.
To register for this free Google+ Hangout event, please visit
http://www.eatingdisorderhope.com/information/help-overcome-eating-disorders/events/eating-disorder-hope-google-hangout.
For more information about Rebecca's House, feel free to check out the organization's official site at
http://www.rebeccashouse.org
or call the 24-hour hotline at 1-800-711-2062.
About Rebecca's House Eating Disorder Treatment Programs
Based in Lake Forest, California, Rebecca's House is a clinic specializing in the treatment of eating disorders. Using a variety of clinical therapies based on up-to-date medical research, the organization maintains three locations for its inpatient and outpatient programs.
Email Rebecca's House Eating Disorder Treatment Programs