Lars Helgeson Nominated for the Most Inspiring Leader in Sales Management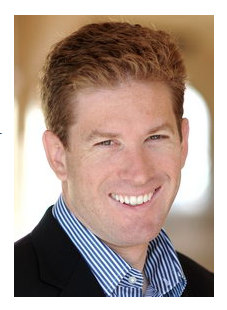 San Diego, CA – October 30, 2015
– Lars Helgeson, the Founder and CEO of GreenRope, a leading CRM and Marketing Automation platform, is nominated as the Most Inspiring Leader in Sales Management by The Sales Lead Management Association.
The SLMA strives to be the voice of the marketing technology industry in both B2B and B2C fields. The Sales Management Association was founded by James. W. Obermayer, Susan Campanale, and Mark L. Friedman in 2007. The SLMA Top 40 awards aim to recognize the disruptors in sales lead management.
Lars Helgeson was nominated in the category, People in software and web applications that pertain to sale lead management. Helgeson has been in the software and web applications industry for more than 15 years. His latest venture, GreenRope is one of the fastest growing CRM and Marketing Automation companies out there, and saw 105% growth in the past twelve months.
But that isn't all he has accomplished. Over the years, Helgeson has cultivated a dedicated team of individuals at GreenRope. He believes in collaborative leadership over the more traditional style. Collaboration, encouragement, and transparency are a few of the key pillars to this type of leadership. According to this next quote from one of the GreenRope team members, Helgeson's leadership style has enabled his team to grow and flourish over the past three years.
"As the CEO and Lead Developer at GreenRope, Lars deserves this award more than anyone. He has not only developed a high performing lead management and marketing system from the ground up, but he has also built the team and business to what it is now," says Marketing Director, Alessandra. "He has successfully placed GreenRope as a top competitor in the marketing and sales technology industry with much less resources than our leading competitors."
Read more about Lars Helgeson's
background
and learn more about his company
here
.
About GreenRope
Lars Helgeson, who saw the need to make running a small to mid-sized business easier and more efficient, founded GreenRope. GreenRope's mission is to resolve the challenges of managing business operations by providing cloud-based integrated software that is effective, affordable, and user friendly. GreenRope streamlines key operations, including e-commerce and accounting, CRM, email marketing, mobile marketing, calendaring, websites, social media and more, into one easy-to-use platform. By using GreenRope, companies can reduce their marketing and CRM software expenses by an estimated 80%. GreenRope's affordable pricing plans start as low as $149/month. Visit
www.greenrope.com
for more information.