Huntersville Dentist Offering Halloween Candy Buy-Back Program to Support Our Troops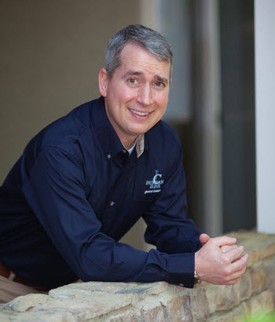 October 30, 2015 - Huntersville, NC
– Dr. JC Duncan helps turn children's surplus Halloween candy into a thoughtful gift for overseas troops with his candy buy-back initiative. Dr. JC Duncan knows that this is the time of year when kids can overdo it on Halloween candy, which why his dental practice is offering to buy back some of those treats to support a great cause.
"This is something we do every year," Dr. Duncan said. "Halloween is certainly fun and candy is great, but kids don't have to - and probably shouldn't - eat everything in their trick-or-treat sacks."
This is why Dr. Duncan decided to start a candy buy-back program to provide extra Halloween candy to troops who could benefit from a thoughtful and sweet treat. Kids who visit Dr. Duncan's Huntersville dental office will be paid $1 for every pound of unopened candy they bring in. Through an initiative called Operation Gratitude, all of the candy received will then be sent out to troops serving at various military bases and posts around the world.
"We think it's a wonderful cause," Dr. Duncan added. "If we can bring a little joy into a soldier's life, and help children prevent tooth decay at the same time, we are glad to do it. In addition to sending candy, kids can also include letters and cards to the troops in these care packages. We will also be looking for donations of dental products like toothpaste, toothbrushes, and floss to send to them. Anything we can provide is much appreciated."
The candy buy-back program will take place in Dr. Duncan's office from November 3rd-6th.
"We are looking forward to seeing many of our young patients for this event," Dr. Duncan added. "We had a really good turn out last year and collected plenty of candy to donate — we are hoping for even more this year."
About JC Duncan, DDS PA
JC Duncan, DDS PA offers complete dental services to both adults and children of all ages. Dr. Duncan uses up-to-date tools and equipment in order to give every patient an optimal experience. Dr. JC Duncan received his DDS degree from The University of North Carolina. He was awarded a Fellowship in the Academy of General Dentistry and is also a member of many other dental organizations, including the American Academy of Cosmetic Dentistry, the American Dental Association, and the Academy of Clinical Sleep Disorders Disciplines.
For more information about JC Duncan, DDS PA, please visit
lakenormandental.com
.