Veatch Consulting Welcomes New Team Member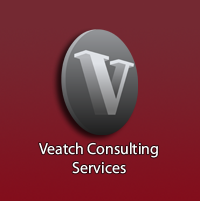 November 12, 2015 - Veatch Consulting Services is very excited to welcome Kayla Madson to their team of consultants! Kayla started out in the dental field almost 5 years ago as an office assistant in a one-doctor practice, where she learned both clinical and clerical duties. She then moved to a larger practice where she became the patient coordinator for a very fast paced office, all while completing her RDA certification.
After moving to Texas, Kayla joined a new practice that was a part of the largest privately owned dental company in the state, & helped them increase their patient base and production numbers. Kayla has a wide variety of hands-on knowledge ranging from patient care to practice management. Veatch Consulting Services is actively working with dozens of offices throughout Texas and is excited to have Kayla join their team.
Veatch Consulting specializes in opening new dental offices, dental startups, orthodontic practices, pediatric dental practices, endodontic dental practices, established practice management and dental marketing. For additional information, call today to schedule a free consultation over the phone or in person on all the services Veatch Consulting offers. For contact information please visit the website
www.veatchconsulting.com
Email Veatch Consulting Services