New 7 Minutes App Cuts Fat, Builds Muscle and Transform Lives, Now Available On The App Store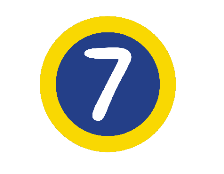 BOSTON, MA. November 24, 2015. Many people would argue that abundant health is the greatest kind of wealth. It's accepted by experts that the path to this kind of extreme health is through exercise and smart dieting. The good news, is that a new fitness breakthrough iOS app "7 Minutes" has recently launched, offering a proven, scientific way of training that delivers optimal physical benefits in a full body workout routine that takes just 7 minutes a session. Backed up by a long list of features, "7 Minutes" can cut fat, build muscle and transform lives.
"Anyone who has followed traditional gym routines that are 45 minutes to an hour long, knows how powerful the idea of getting in a complete workout in 7 minutes is, stated Marco Bottone, creator of 7 Minutes. "The truth is 'more' isn't always 'better'. Our new app breaks the chains of fitness tradition, and the results speak for themselves."
According to the company, some of the highlights of "7 Minutes" features include: exercise video player that works in both landscape and portrait mode, exercise videos, tutorials, workout details, fitness tips, and a very effective and easy to use weight tracker. The app and all its video contents have been created with the highest quality that distinguish Passion4Profession as the most well respected fitness videos and App provider in the world.
The app is completely compatible with the Apple Watch, which allows users to control the video player while they exercise.
7 Minutes is available in two different versions: the "Free" version makes it possible for everyone to train for free with the basic features according to Passion4Profession's philosophy. The "PRO" version is the paid version of the App with many advanced features such as the activity log, the choice of a favorite trainer, the innovative achievement system to improve health and motivation, and many more!
For more information you may visit their website
www.passion4profession.net
or subscribe to 7 Minute Workout channel on
youtube
.
About Passion4Profession:
Passion4Profession, founded by Marco Bottone in 2007, is the worldwide fitness video leader on YouTube with over 21 channels translated in the most popular languages that generates approximately 1 billion of views . Over the video production, Passion4Profession develops also some of the most popular Apps on Apple and Google Stores to train where, how and when you want.