Premier Meat Company Offers Fresh, Never Frozen Meat and Seafood for the Holidays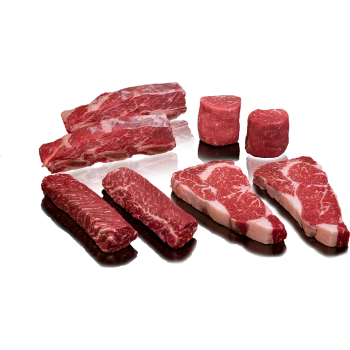 November 21, 2015 - Vernon, Calif.
– This holiday season, give the gift of nutrient dense, all-natural proteins from Premier Meat Company. Their
online market
is a one-stop shop for the foodies in your life; with offerings such as gift sets, including game-day favorites like grass-fed burgers and chicken drumettes, or beautiful cuts of fresh-caught seafood for the home chef who loves to try new recipes. They also offer gift assortments at every price point, including great deals priced at $100 or less. Best of all, Premier Meat products can be delivered both locally and nationwide, using an innovative system that guarantees all purchases will arrive fresh – never frozen – for restaurant-quality taste.
Whether you follow a Paleo eating plan or are simply looking to add more Omega 3s to your diet, Premier Meat Company offers a wide array of healthful proteins. Shoppers can browse online to order prime cuts of beef, poultry, pork, lamb, seafood, and even bison and venison. Meat can be purchased individually or in bulk, including delectable assortments to meet all your holiday entertaining needs.
As purveyors of high-grade meats and seafood raised on sustainable farms, Premier Meat Company stands behind the eco-friendly practices that go into every delicious bite. Their products give consumers the chance to experience farm-to-table dining from the comfort of their own homes. All meat comes from distributors that match the company's commitment to health, the environment, and the greater good of the community. Backed by a pledge of integrity, each cut of meat is selected for quality and handled by skilled artisans, not machines.
This conscious approach also extends to Premier's selection of seafood. They work with a network of family farms to obtain premium fish that is line-caught straight from the sea. Fresh seafood delivery is also undertaken using an attentive refrigeration tracking process. Quality control is crucial to preserving the freshness, texture, and flavor of every filet.
Visit
PremierMeatCompany.com
to create truly unforgettable holiday meals this season. To learn more about Premier's state-of-the-art delivery process, call customer service at 323-277-9046.
About Premier Meat Company
For more than 50 years, Premier Meat Company has provided consumers with humanely raised meat and seafood. Their products are now available nationwide, using a groundbreaking shipping process to deliver fresh meats to your door in less than 48 hours. This year, Premier has holiday gifting covered, offering a wide assortment, including individual cuts as well as gift baskets.
Email Premier Meat Company