Diocese of Grand Rapids Selects Smart Tuition as Sole Tuition Management Provider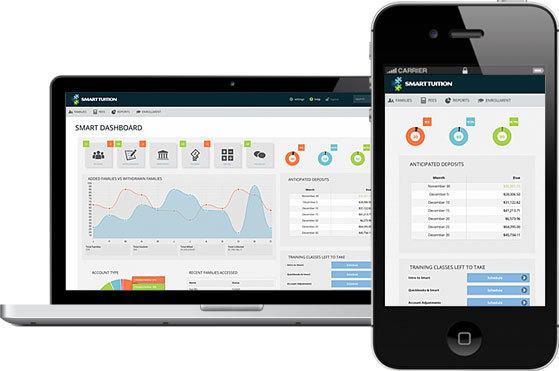 Smart Tuition and Diocese of Grand Rapids, Michigan Enter Agreement for Tuition Management Services
(PRLEAP.COM) Woodbridge, NJ – November 21, 2015 – In November, the Diocese of Grand Rapids, Michigan, selected Smart Tuition to be the sole provider of their tuition management services for the 2016-17 school year. The diocese has 25 elementary and four Catholic high schools.
As part of the agreement, Smart Tuition will offer diocesan school families a tuition service that includes online account management, payment plans, and payment choices. Smart will provide the schools with the technology, reporting, and service expertise needed to make solid financial decisions. In addition to tuition management, Smart maintains online payment portals and roll up reporting for diocesan financial staff. Smart Tuition is also a partner with the software company that is currently being used to report finances diocesan-wide.
"We have been taking steps to standardize tuition collection and the recording of tuition revenue in order to provide more consistent and accurate school financial statements," said David Faber, superintendent of Catholic schools in the Diocese of Grand Rapids. "As part of this process we have been working toward the selection of one tuition management service for all diocesan schools."
Catholic schools in the Diocese of Grand Rapids are experiencing growth, defying the national trend of declining Catholic school enrollment. This year, the Preschool-12th grade enrollment is 6,454. The 29 Catholic schools in the diocese welcomed 103 more students this fall compared to last year. The Diocese of Grand Rapids was established on May 19, 1882; and serves 11 counties in Western Michigan.
Matt Knapp, CEO of Smart Tuition commented, "We are extremely grateful to be selected by the Diocese of Grand Rapids to be their tuition management provider. We are eager to build long term relationships with the schools in the diocese and to support the mission of Catholic education." Smart's mission is to offer schools an affordable solution for families that want to attend private school. Our service gives choices to families and makes access to information easy for schools. The program features mobility, flexibility, and 24 hour customer service for a best-in-class user experience.
Founded in 1989, with headquarters in Woodbridge, New Jersey, Smart Tuition is a leader in providing a robust student billing and payments processing platform through its SaaS school accounts receivables offering. Recently acquired by Blackbaud, Inc., a premier provider of software to philanthropic communities, Smart Tuition supports the educational missions of Catholic, faith-based, and independent private schools across the United States.
For more information about Smart Tuition or Smart Aid, please visit our website at:
smarttuition.com
.
SMART TUITION
Solutions for Schools. Choices for Parents.
10 Woodbridge Center Drive, Suite 200
Woodbridge, NJ 07095
(866) 395-2986
www.smarttuition.com