Zen & the Art of Legal Networking Recognized as Top 2015 Publication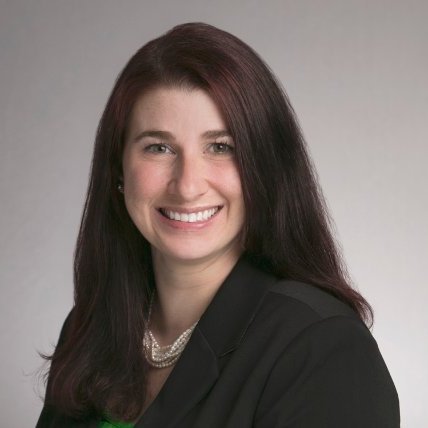 New York (November 30, 2015) – The International Lawyers Network announced Monday that Director of Global Relationship Management's blog, Zen & the Art of Legal Networking, has been recognized by LexBlog as a 2015 top publication.
Zen & the Art of Legal Networking is one of eight online publications designated as the "Best Law Blog Publications of 2015," selected from more than 8,000 authors on LexBlog.
The top publication designation was announced in a recent LexBlog webinar featuring Colin O'Keefe and Zosha Millman. The selections were made based upon which publications "make the most of your time and focus on helpful tactics," according to LexBlog. The recognition of the year's top publications aims to provide bloggers with tools for adjusting their own approaches in 2016.
Zen & the Art of Legal Marketing, written by the International Lawyers Network's Director of Global Relationship Management Lindsay Griffiths, is the only blog recognized whose author is not a practicing lawyer.
In his comments regarding Zen & the Art of Legal Marketing, O'Keefe said, "This is one that you can really learn a lot from, not just with what she's doing but actually the content itself. Her blog, Zen & the Art of Legal Networking, is certainly worth checking out for anyone who is interested in the subjects of content marketing, legal marketing in general, [and] social media. If you're at all involved in this community, Lindsay Griffiths' publication is an absolute must-read because she covers things in such an interesting way."
Millman added, "She also reports back from a lot of conferences and she's able to pull really interesting stuff out of these conferences without it feeling redundant or repetitive like a lot of legal marketing advice can. She really draws from this wealth of knowledge that is unparalleled."
In addition to Zen & the Art of Legal Networking, the following blogs were recognized:
The Contingency by Barry Barnett of Susman Godfrey
Byte Back by Husch Blackwell team
Beem on Patents by Rich Beem of Beem Law
Illinois Supreme Court Review by Kirk Jenkins of Sedgwick
Privacy & Security Law Blog by Davis Wright Tremaine team
Green Building Law Update by Stuart Kaplow of Stuart D. Kaplow, P.A.
Litigation & Trial by Max Kennerly of Tor Hoerman Law
Regarding the designation, Griffiths said, "I am honored to have Zen & the Art of Legal Marketing selected as one of this year's top LexBlog publications. I feel privileged to be in the company of such distinguished blog authors as the seven I have been named with for this recognition. I look forward to maintaining Zen & the Art of Legal Networking as a platform to connect with a larger audience and share valuable information about legal marketing, networking and relationship building. I will continue to use the blog as a tool to engage with the legal marketing community to exchange ideas and highlight useful information garnered from networking events and conferences."
About LexBlog
Based in Seattle, WA, LexBlog partners with clients to develop custom social media solutions and strategies to create powerful internet identities. LexBlog believe the best work comes from relationships and a strong word-of-mouth reputation, and that the Internet is an excellent tool for enhancing these connections and establishing professionals as sought-after authorities in their field. Drawing on more than 8,000 authors, The LexBlog Network is the largest professional blog network in the world. Through their network, they offer a curated collection of the Network's best posts: content offering commentary on prominent legal developments, insight on best practices in a wide range of practice areas and guidance on legal marketing and management.
About the ILN
The International Lawyers Network facilitates personal relationships among lawyers in mid-sized law firms all over the world, allowing them to confidently operate in a global marketplace while retaining their independence and local expertise. As one of the largest networks of experienced attorneys in the world, the ILN provides a platform for clients to access quality legal professionals worldwide with the cost-effectiveness and personalized service only independent, regional law firms can provide. With 91 high-quality, full-service and specialized law firms and over 5,000 lawyers in 67 countries on six continents, the excellence, demonstrated experience, worldwide presence, and relationships of the International Lawyers Network combine to make this Network one of the leading associations of independent law firms in the world. The ILN: Where lawyers become friends.
www.iln.com
www.zenlegalnetworking.com
Email International Lawyers Network