Donny Shimamoto Teaches Information Security and Project Management to Controllers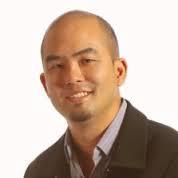 December 1, 2015 - Donny Shimamoto will present two courses at workshops hosted by the
Hawaii Society of Certified Public Accountants
. His first session:
Project Management for Controllers
offers four CPE credit hours and will be held on December 1st at the Hawaii Prince Hotel Waikiki. Controllers are increasingly being called upon to help manage projects and lead change in their organizations. While this may be sometimes out of the comfort zone of most controllers, these projects provide controllers with great opportunity to shift their role from gate-keeper and technician to enabler/partner. Similar to how accounting has standardized processes and disciplines, so does project management. The workshop is for controllers looking to learn the basics of project management to increase effectiveness and optimize the organization.
Donny's second course,
Information Security for Controllers
, is designed for non-techies, and will teach participants the basic information security concepts you need to know to assess information security risks, identify compliance requirements, and talk intelligently with IT to understand the technical controls they've put in place. Recent security breaches at big name companies have moved Information Security back to a top priority for many organizations. This course will evaluate how controllers can better assess the risk associated with information security, and how to ensure their organization has done its duty in protecting the information of its customers, business partners, and employees. The Information Security for Controllers course will offer four CPE credit hours and be held from 1pm to 4:30pm at the Hawaii Prince Hotel in Waikiki.
Donny
is the immediate past chairman of the AICPA's Information Management & Technology Assurance Executive Committee, and former member of its Governing Council and Assurance Services Executive Committee. He has worked on several international collaborations between the AICPA and CIMA related to business intelligence and is also a frequent speaker on how management accountants can help
add-value to their organizations
. He was recognized as one of the Top 100 Most Influential People by Accounting Today in 2013 & 2014, a Top Thought Leader in Public Accounting by CPA Practice Advisor from 2012-2015, received the 2009-2010 President's Award from the Hawaii Society of CPAs, was named to CPA Technology Advisor's 40 Under 40 list in 2007 & 2009 & 2014, and was also a Hawaii Top High Tech Leader in 2004.
About Donny Shimamoto
Donny C. Shimamoto, CPA.CITP, CGMA, is the founder and managing director of IntrapriseTechKnowlogies LLC, a specialized CPA firm dedicated to helping small businesses and middle market organizations leverage strategic technologies, proactively manage their business and technical risks, and enable balanced organizational growth and development. Donny (@DonnyITK) is a recognized thought leader in the Accounting Technology performance management fields. He is dedicated to helping accountants and small businesses become more efficient using the most innovative tools and systems available to generate higher profits. For more information, visit
http://www.donnyitk.com
where you can find Donny inspiring the next generation of business professionals in his personal blog on leadership, business, IT and his life as a technical CPA.
About IntrapriseTechKnowlogies
IntrapriseTechKnowlogies LLC (ITK) is an advisory-focused CPA firm specializing in organizational development and business process outsourcing for small businesses, middle market organizations, and nonprofits. With expertise in right-sizing enterprise processes and leveraging cost-effective enterprise technologies that enables small and mid-sized organizations to gain a competitive advantage. ITK is focused on providing executive-level technology management, enterprise architecture, business performance management, information architecture and management, technology risk management, and knowledge management consulting services. Visit
http://www.intraprisetechknowlogies.com
for more information. ###
Email Intraprise TechKnowlogies