CrimeSceneCleanUp.com Celebrates Opening of New Headquarters with Mural Painting Contest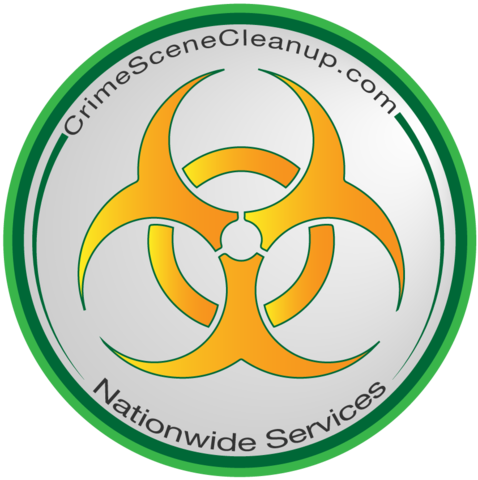 December 2, 2015 - CrimeSceneCleanUp.com, the Long Island NY crime scene/hazardous material cleanup company, announced today that it will sponsor a gala mural painting contest to celebrate the opening of their new corporate headquarters in Patchogue, N.Y. The winner of the mural painting contest will receive a $5,000 prize, all the materials necessary to paint the winning mural on the side of the new CrimeSceneCleanUp.com building, a plaque, and the recognition of the Long Island arts community for being chosen as the winner of this contest.
CEO of CrimeSceneCleanUp.com, James Michel, wants the mural to be a cohesive montage of several related themes that come together to represent the mission of CrimeSceneCleanUp, the local community and, in particular, the men and women who are on the front lines handling crime and our national security every day. "We want to find a talented artist or group of artists who can paint an extraordinary mural that contains elements of the 9/11 Memorial, the Fallen Heroes Memorial to Police, Fire, Medical Examiners, EMT and Coroners, American Veterans as well as the signature characteristics of our firm," said Michel.
To enter the contest, artists need to create a rendering by hand or on the computer depicting the mural that he or she will paint if awarded first prize. The contest form to enter will be posted online at
www.crimescenecleanup.com/mural-contest.
Contestants can also mail their entry to the CrimeSceneCleanUp headquarters at 319 West Main St., Patchogue, N.Y. 11772. Entries will be accepted from individuals as well as from groups or teams. The winner of the contest will be announced on January 30, 2016.
The project of painting the winner mural onto the wall of one of the buildings at the CrimeSceneCleanUp headquarters will commence in the spring 2016. All materials necessary to complete the project will be purchased by CrimeSceneCleanUp.
"We can't think of a better way to celebrate the opening of our new headquarters than to sponsor a contest that will result in a strikingly beautiful mural that honors our first responders," said Michel. The new digs for CrimeSceneCleanUp.com is a 10,000 square foot state-of-the-art facility and will now be the home of their new 2500 square foot national call center, which will host specialists 24/7 who are dedicated to helping families in need after a horrible situation happens in their lives. The company will also use the new offices to host a variety of conferences covering essential issues and challenges facing the entire hazard, bio-hazard and crime scene clean-up industry. The new facility has several different buildings designed to educate and train aspiring crime scene cleaners, as well as a dispatch and response unit.
CrimeSceneCleanUp.com CEO James Michel is also the president of the National Crime Scene Cleanup Association (NCSCA). This organization plans to take in technicians from across the country to teach and license these individuals or companies on how to properly remediate and clean up crime scenes safely. Michel is also an OSHA 501 authorized outreach instructor and will be heading the program. The NCSCA will also be partnering with
www.suicidecleanup.com
in order to establish standard operating procedures for crime scene cleanup companies, and licensed crime scene cleaners.
For more information about the CrimeSceneCleanUp mural painting contest visit
www.crimescenecleanup.com/mural-contest
.
About CrimeSceneCleanUp.com – CrimeSceneCleanUp is a Patchogue, N.Y. based company that specializes in disposal and clean-up of crime scenes as well as hazardous waste removal. The company is owned and operated by parent company, Prestige Worldwide Group. CrimeSceneCleanUp.com is the company run website where clients can find a complete list of services offered including biohazard cleanup, blood cleanup, crime scene cleanup, hoarding cleanup, mold remediation and more.
For training and licensing information contact
www.crimescenecleanup.com
.
James Michel – CEO
CrimeSceneCleanup.com
319 W. Main St.
Patchogue, N.Y. 11772
Email CrimeSceneCleanup.com