No extra charge for high BMI at MBC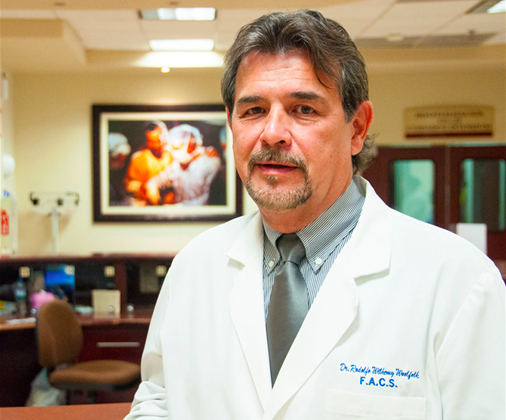 December 4, 2015 -
Mexicali Bariatric Center
(MBC) is glad to inform that no extra is charged for patients with a high BMI undergoing weight loss surgery. Most bariatric programs do charge additional fees for patients with a BMI over 50.
Dr. Wilhelmy stated : "we don't charge extra because we know that having surgery is often a difficult process as it is, we understand the struggle our patients go thru to make this happen, at
Mexicali Bariatric Center
we offer the best care every time, always following the caring and humane principles of our founder Dr. Alberto Aceves".
The Body Mass Index (BMI) is a measure of your body fat based on your weight in relation to your height. Mexicali Bariatric Center's surgeons may consider the best bariatric procedure for you based on your BMI. For example for patients with BMI around or over 70 they may recommend the Sleeve as a first step to the Duodenal Switch or the sleeve as a stand alone procedure; but for patients with a BMI up to 60 the Duodenal Switch or the Bypass may be done in one step. Other factors are taken into consideration besides the BMI but the BMI it is a determining factor for some patients.
But this is not the only good news from Mexicali Bariatric Center. A spokesperson from MBC informs that they have a
Holiday Special for sleeves taking place in January
. You might want to book your surgery now, get it done in January and see significant changes by summer!
Regardless of not having to pay extra for higher BMI at MBC, it Is very important to follow a pre-op diet so you can reduce the size of your liver and have a lower risk surgery. About this Dr. Wihelmy stated that "it is very important to choose foods with care during the holidays so you can have successful results, remember that your bariatric procedure is a tool, it is up to you to make the most out of it".
Mexicali Bariatric Center is an institution recognized worldwide due to the main principles of its late founder, Dr Alberto Aceves: the best care possible for the best long term results, together with a warm, compassionate and humane care.
Email Mexicali Bariatric Center