Gain a 30% Higher CTR with Newsletter Templates from TemplateMonster. Now at a Reduced Price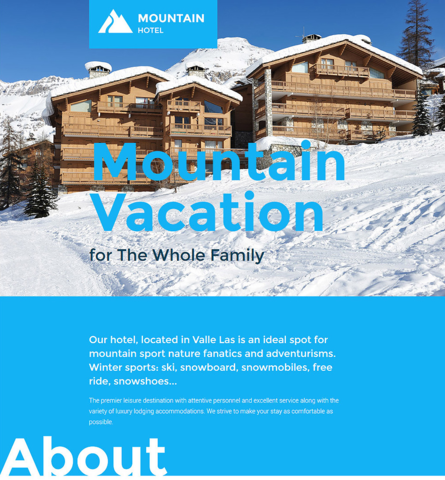 December 8, 2015. Brooklyn, New York. TemplateMonster, the biggest web-design marketplace, cuts prices for all of its
newsletter templates
(
www.templatemonster.com/newsletter-email-templates.php
). From now on, these 150+ templates will be selling at a price below the market - just $14.
"We asked our 250+ customers who had not used professional templates for their email marketing campaigns and suggested they give this product a try. A few months later, we asked them about their performance stats. It turned out that our newsletter templates helped them increase their click through rate by up to 30%. This fact proves that professional design and well-considered usability significantly influence on email campaigns.
The feedback from our clients provided us with insights into how valuable these products can be, and now we are going to give people something they actually need. So, we've cut the price. We believe that everyone should be able to use great, professional-looking newsletters, and do it easily",
commented David Braun, CEO of TemplateMonster
.
Great facts about email marketing:
Email marketing is one of the most affordable tools for small and medium business. Online stores use it to boost customer retention, bring customers back and increase sales rates (
see more on Wikipedia
).
Email marketing is often more effective tool for increasing sales than traditional banner advertising or social media campaigns ads.
According to statistics
, personalized emails improve click-through rates by up to 14% in average, and conversion rates by 10%. In the case of online stores, a single email newsletter can increase the number of orders by 2-3 times.
Anybody can launch simple email campaigns in about 15 minutes, thanks to MailChimp or Campaign Monitor. All you need to do to start a campaign is describe your products, link the description and photos to your e-shop. Just give it a try and see how easy it is.
About TemplateMonster company
TemplateMonster (
http://www.templatemonster.com
) is the world's leading manufacturer of ready-made templates for the development of websites of any complexity with 13 years of experience. When working on website design, the company's specialists comply with the world's highest quality standards and consider the latest trends of the web-development market. As of today, the number of products in the company's catalog of templates and ready-made websites has surpassed 26000 units.
TemplateMonster team provides its customers with an opportunity to create their own websites based on a wide range of engine types. Our templates work perfectly with popular free engines, including WordPress, Joomla, Drupal and many others. Our customers who have created websites based on TemplateMonster templates enjoy ongoing support and maintenance of personal managers.