Donny Shimamoto Presents to the MACPA on Leveraging Technology in Finance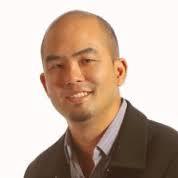 December 12, 2015 - Donny Shimamoto will be present
Leveraging Technology in Finance
at the
MACPA Technology Conference
on December 15th at 10:10am Eastern time. This course is presented in webcast format and is available for both members and non-members, offering CPE credits to accounting professionals.
The course is designed for non-techies and will teach participants through analyzing their current ecosystem of applications and systems. Attendees will learn about the different components and business solutions available to improve financial and other "back office" operational functions. Additionally, Mr. Shimamoto will teach how to analyze what application and data needs are and how to use these to drive technology selection. Last, attendees will learn how to develop their
intraprise architecture
and how to do trade-off analysis between broad based solutions versus niche solutions to optimize technology investments.
The deft use of technology plays a huge role in a CPA firms' success. The MACPA Technology Conference exposes CPAs to new technologies, trains CPAs to use specific tools well, and offers insight into strategic tech planning for firms and industry businesses.
"It is always a great pleasure to educate with the MACPA,"
commented Donny Shimamoto,
"Tom Hood and his team push the expectation of members and stay connected to what is really going on with trends in technology. This course will only add to their already dynamic program."
Donny
is the immediate past chairman of the AICPA's Information Management & Technology Assurance Executive Committee, and former member of its Governing Council and Assurance Services Executive Committee. He has worked on several international collaborations between the AICPA and CIMA related to business intelligence and is also a frequent speaker on how management accountants can help
add-value to their organizations
. He was recognized as one of the Top 100 Most Influential People by Accounting Today in 2013 & 2014, a Top Thought Leader in Public Accounting by CPA Practice Advisor from 2012-2015, received the 2009-2010 President's Award from the Hawaii Society of CPAs, was named to CPA Technology Advisor's 40 Under 40 list in 2007 & 2009 & 2014, and was also a Hawaii Top High Tech Leader in 2004.
About Donny Shimamoto
Donny C. Shimamoto, CPA.CITP, CGMA, is the founder and managing director of IntrapriseTechKnowlogies LLC, a specialized CPA firm dedicated to helping small businesses and middle market organizations leverage strategic technologies, proactively manage their business and technical risks, and enable balanced organizational growth and development. Donny (
@DonnyITK
) is a recognized thought leader in the Accounting Technology performance management fields. He is dedicated to helping accountants and small businesses become more efficient using the most innovative tools and systems available to generate higher profits. For more information, visit
http://www.donnyitk.com
where you can find Donny inspiring the next generation of business professionals in his personal blog on leadership, business, IT and his life as a technical CPA.
About IntrapriseTechKnowlogies
IntrapriseTechKnowlogies LLC (ITK) is an advisory-focused CPA firm specializing in organizational development and business process outsourcing for small businesses, middle market organizations, and nonprofits. With expertise in right-sizing enterprise processes and leveraging cost-effective enterprise technologies that enables small and mid-sized organizations to gain a competitive advantage. ITK is focused on providing executive-level technology management, enterprise architecture, business performance management, information architecture and management, technology risk management, and knowledge management consulting services. Visit
http://www.intraprisetechknowlogies.com
for more information. ###
Email Intraprise TechKnowlogies