Wright & Schulte LLC Re-Opens Investigation That Just For Men May Cause Chemical Burns, Rashes And Other Skin Reactions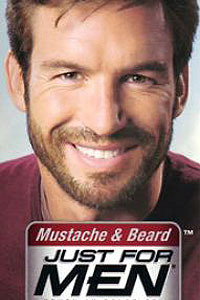 Just For Men Lawsuit News: Firm Continues To Receive Complaints From Men Who Suffered Chemical Burns From Just For Men Hair Dye
December 16, 2015 - The product liability attorneys at Wright & Schulte LLC are currently representing men in pending
Just For Men lawsuits
and continues to receive complaints from around the country. The new influx of calls has prompted the firm to renew their investigation into Just For Men hair products. Men from around the country are lodging complaints that they used the popular men's hair dye and suffered chemical burnsm irritated skin and other facial injuries with some requiring trips to the doctor and hospital.
One recent filing by a New York man alleges he suffered a severe skin reaction to his face purportedly due to using the "Just For Men for beards real black" hair coloring product. Just for Men Lawsuits have been filed against Combe, Inc. and Combe International alleging the makers of Just For Men products did not adequately warn users about the risks and negative side effects such as:
Facial Swelling
Severe Burning Pain on Skin
Sores on the Skin that "Weep"
Rapidly Spreading Skin Rash
Severe Itching
Blistering of Skin
Scarring
The New York man alleges that shortly after using the product in April 2015, his skin began to burn, scabs developed and his face became discolored. As a result, the man alleges he sustained bodily injuries with accompanying pain, and became sick, sore, lame and disabled. His injuries may prevent him from attending his usual vocation, according to the lawsuit that was filed in the Supreme Court of the State of New York, Kings County. The complaint alleges that Combe, Inc. and Combe International were negligent in the design, distribution, manufacture, maintenance and control of the Just For Men product. (503951/2015)
"We continue to receive complaints from men who suffered severe reactions to the Just For Men hair coloring products," says Wright & Schulte LLC which is representing men who have been injured allegedly after using the popular hair dye product. If you have experienced allergic reactions to the Just For Men products including severe burning, "weeping" sores, severe itching, scarring or a rapidly spreading skin rash, contact on of the firms attorneys to arrange for a free legal consultation by visiting yourlegalhelp.com or calling 1-800-399-0795.
On the market since 1987, Just For Men has been promoted to help men cover the gray in their hair, mustache and beard. However, personal injury complaints maintain that certain chemicals in the Just For Men products, including p-Phenylenediamine, are associated with known health risks. Just For Men users contend that Combe, Inc. and Combe International do not provide guidelines about testing their products on the face prior to use. Instead, the product's labeling advises users to conduct an allergy patch test on the arm, even though facial skin is more sensitive and may read differently. A report published by the NewTribune.com in October 2012 found that men have sought emergency medical care after experiencing chemical burns, rapidly spreading skin rashes, blisters and other severe reactions from using Just For Men products.
[newstribune.com/news/2012/oct/23/just-men-hair-dye-users-report-allergic-reactions/ October, 2012]
The watchdog group, Consumer Affairs.com, reports that some men who have used Just For Men products before with no problems suggest the product's ingredients may have changed because of the severe allergic reactions they experienced after using the products again.
[consumeraffairs.com/cosmetics/just_for_men.html]
Wright & Schulte LLC, an experienced personal injury firm, is dedicated to the belief that America's legal system should work for the people. Every day, the attorneys of Wright & Schulte LLC stand up for the rights of people who have been injured or wronged and fight tirelessly to ensure that even the world's most powerful corporations take responsibility for their actions. If you're looking for a law firm that will guarantee the aggressive and personal representation you deserve, please do not hesitate to contact Wright & Schulte LLC today. Free Just For Men lawsuit case evaluations are available through
www.yourlegalhelp.com
or by calling 1-800-399-0795.
Contact:
Wright & Schulte LLC
812 East National Road
Vandalia, Ohio 45377
1-800-399-0795
http://www.yourlegalhelp.com
Like us on
Facebook
Follow us on
Twitter
Join us on Google+
Pin with us on
Pinterest
Email wright & Schulte LLC