QB Pro Consulting Debuts, Advancing Accounting Technology for Southern California Businesses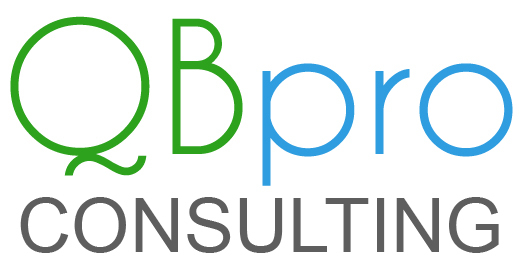 December 17, 2015 - QB Pro Consulting, LLC announced the official launch of business and acquisition of Count on Us virtual accounting technology services.
Rick Armstrong
, Founder and CEO, has been providing virtual accounting solutions to businesses for over a decade; his firm, Count On Us has been rolled into the new company,
QB Pro Consulting
, to offer a more holistic approach to the implementation of new business technologies to organizations in Southern California and beyond.
QB Pro Consulting is the premier Orange County consulting firm focused on best of breed technologies that work seamlessly with QuickBooks®; specifically in the
Cloud or SaaS
products that assist business owners in streamlining operations and capitalizing on their technological investments. The organization deploys best in breed cloud solutions for clients across the globe like QuickBooks Online, TSheets, Avalara, Expensify, Exact, Knowify and more.
Customized client care programs are built based on the scope of project for the individual business. Each organization varies in their needs of accounting technology; Rick and his team deliver innovative QuickBooks® solutions to ensure every client has a seamless implementation process, that the applications all integrate together and that best practices are followed allowing for maximum return on investment.
"What we offer is a simplified approach to getting an organization in the Cloud with the right solutions,"
commented Mr. Armstrong.
"Our expertise lies in domain knowledge of not only the QuickBooks product line but all of the different applications that integrate with it, and the risks associated with each one. We have been a part of countless implementations of Cloud services and understand what it takes to get full team buy-in, training and manage risk to prevent any data loss."
Rick is an
Advanced Certified QuickBooks ProAdvisor
, with a specialized niche in Construction Contractors and Wholesale/Distribution companies. Rick's out of the box approach helps business owners with their accounting and IT issues, while allowing them to focus on growth initiatives. Rick has over a decade of experience in the accounting field working with SMBs and mid-sized organizations. He is a licensed CPA in the state of California and has all the Intuit ProAdvisor certifications, including QuickBooks Desktop, QuickBooks Online, QuickBooks Enterprise with Advanced Inventory and Advanced Reporting.
Specialties include:
Construction/General Contractors
Wholesale/Distribution Businesses
Expert Virtual Office Implementation
QuickBooks Advanced Certified ProAdvisor
Specialists in Designing or Cleaning Up Accounting Systems
About QB Pro Consulting
QB Pro Consulting provides innovative QuickBooks™ solutions with expert consulting services to maximize the return on business IT investments, and improve operational inefficiencies. QB Pro Consulting (
@QBProConsulting
) is the proven partner in QuickBooks implementation, training and ongoing support services. Providing personal and expert service, QB Pro Consulting provides business owners the ability to focus on driving revenue and eliminates the headaches associated with researching and deploying hardware/software. Leverage industry knowledge with partners you can trust.
www.qbproconsulting.com