Global Voice Group could assist the governments of emerging Europe in implementing an innovative financing programme for development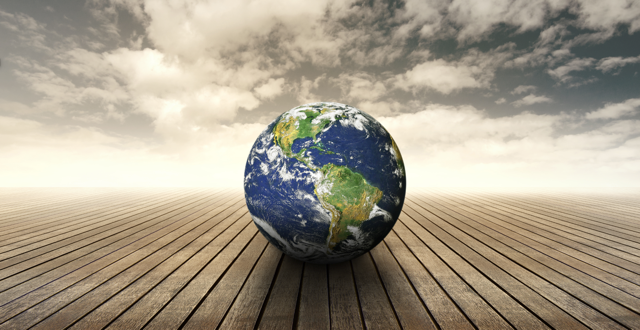 December 22, 2015 - In 2015, the telecoms operators of some countries belonging to the European Union (EU) (Greece, France, Italy and Portugal) applied higher termination rates for calls from outside the EU territory. While it is true, in recent years, that the EU has approved an important policy on the unification of termination rates within EU territory, it has not, in fact, regulated calls coming from outside EU territory. We can therefore deduce that regulating international call termination is the responsibility of the national telecoms operators of each EU member state. The only country that has approved specific regulations on international termination is Hungary[1].
The French Telecom Federation (FFT) lost its appeal to the European Commission against the French government's 2009 tax on electronic communication operators to help finance public TV. In 2013, the European Court of Justice ruled in favour of the French tax. This has strengthened the case of other countries wishing to raise revenues through surcharges on telecommunications.
The policy approved by the European countries mentioned above-seems to have the support of the European telecoms operators, and even if there are some risks[2], as long as any measures taken do not affect the calls within the European Union-it seems likely that the telecoms authorities and operators of all the member states will implement this measure generally.
The Challenges of "Developing/Emerging" Europe
In the developing world, many countries have harnessed the financial potential of telecommunications-a crucial sector in their economies.
Global Voice Group
(GVG) has made it its mission to help African countries like Ghana, Guinea-Conakry, Central African Republic, Tanzania, Rwanda, Liberia, Togo and Congo-Brazzaville leverage international incoming calls as an innovative funding mechanism[3]. In this way, African (and other governments) are empowered to take charge of their own socio-economic future through the smart integration of ICTs.
GVG's cutting-edge telecommunications governance solutions have assisted these countries to optimise the revenue generated by international incoming telephone traffic so as to ensure that both the local operators and the government collect their fair share of the revenue and fraud is eliminated. These revenues can then be used to finance projects which meet the respective country's specific development goals. This is a powerful revenue-raising solution for any country.
The governments of EU member states could also benefit from GVG's revenue-raising solution provided any measures applied, do not affect other EU member states.
Over the past 15 years, a significant change has taken place in Europe. This is the transition from a developing economy to an advanced one in Europe. The old terms "Eastern" and "Western" Europe, which actually used to reveal the difference in economic development, are no longer valid. Currently other terms are in use-"advanced Europe" and "developing/emerging Europe." Countries belonging to the "developing/emerging Europe" category are: Turkey, Poland, Romania, Hungary, Bulgaria, Serbia[4], Croatia, Lithuania Latvia and Estonia. These countries still have many developmental needs inter alia: the fight against poverty, promoting education, training, capacity-building, health, sustainable development, the protection and supply of quality freshwater resources, and combatting deforestation, desertification and pollution. There are many others.
Innovative Financing for Development in Europe
The International Monetary Fund, the World Bank and other organisations have all pushed for innovative financing. As early as 2008, the United Nations International Conference on Financing for Development was held in Doha[5]. These funding mechanisms could be important in raising significant amounts of revenue for countries in developing Europe to dedicate to their own developmental priorities, because they do not rely on foreign aid, nor do they entail any debt for the government.
Global Voice Group
has shown in many countries that international mobile telephone calls could generate billions of dollars- these could be used for the upliftment of developing/emerging Europe. The governments of these countries could identify new sources of revenue which could be leveraged, unlocked and protected by Global Voice Group through a multi-partnership approach. Micro-surcharges on global economic activities have the potential to unlock significant amounts of finance to fund large development projects, while having minimal impact on service providers.
Innovation is needed to meet the world's ambitious development aspirations. Equally, bold decisions are necessary for countries wishing to enjoy upliftment, as well as continuous and sustainable growth, through technical assistance mechanisms that can catapult them into a scenario where they could capitalise on best practices and next-generation solutions for their development needs.
Visit our website:
http://www.globalvoicegroup.com
———————————————————————————————
[1] The Hungarian levy formed part of the Prime Minister of Hungary, Viktor Orbán's, 2010 package of so-called "crisis" taxes.
[2] The European Commission has not taken any official action regarding a potential collusive agreement or abuse of collective dominant position in the countries that have deregulated (Greece, France, Italy, Croatia and Portugal) but it has expressed dissatisfaction with this regulatory path. However, any interested party may initiate ex officio actions and this possibility becomes a risk for the measures of these member states. Nevertheless, proving collusion or abuse of a collective dominant position would be very complicated since the burden of proof rests with the interested party.
[3] According to McKinsey & Company (2013) "Innovative" Financing Mechanisms are those that might mobilise, govern, or distribute funds beyond traditional donor-country Official Development Assistance (ODA).
[4] Of all these countries, only Serbia is not a member of the European Union.
[5] At this conference, The Doha Declaration on Financing for Development outlined many of the revenue-raising mechanisms.