Invokana Lawsuits Mount, as Bernstein Liebhard LLP Notes New Diabetic Ketoacidosis Filing in Pennsylvania State Court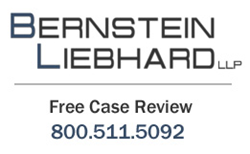 December 21, 2015 - Invokana lawsuits (
http://www.rxinjuryhelp.com/invokana/lawsuit/
) involving the medication's alleged association with diabetic ketoacidosis continue to mount in courts around the U.S., Bernstein Liebhard LLP reports. Court records indicate that one of the most recent cases was filed in the Philadelphia Court of Common Plea by a man who was hospitalized with the dangerous blood condition this past February. According to the December 10th complaint, the Plaintiff had been prescribed Invokana in November 2014 to treat Type 2 diabetes. The lawsuit claims that Janssen Pharmaceuticals was aware that Invokana could cause patients to suffer severe injuries, but failed to provide adequate warnings about these risks. The complaint also alleges that the drug maker withheld and misrepresented material information regarding the risks and benefits of Invokana in its communications with the U.S. Food & Drug Administration (FDA).
"This is just one of a number of similar Invokana lawsuits filed in recent months. Our Firm is currently investigating several cases that put forth many of the same allegations regarding this Type 2 diabetes medication, and we expect that the litigation surrounding Invokana will continue to grow," says Sandy A. Liebhard, a partner at Bernstein Liebhard LLP, a nationwide law firm representing victims of defective drugs and medical devices. The Firm is now evaluating product liability claims on behalf of Type 2 diabetes patients who developed ketoacidosis allegedly related to the use of Invokana and other SGLT2 inhibitors.
Invokana and Diabetic Ketoacidosis
SGLT2 inhibitors are indicated to lower blood glucose levels in people with Type 2 diabetes. The drugs accomplish this by inhibiting the ability of the kidneys to absorb glucose, thereby allowing it to be eliminated from the body via urine. Approved in March 2013, Invokana was the first SGLT inhibitor marketed in the U.S. Other drugs in this class now include Invokamet, Farxiga, Xigduo XR, Jardiance, and Glyxambi.
In May 2015, the FDA announced that it was reviewing the safety of all SGLT2 inhibitors, following reports that a number of patients developed diabetic ketoacidosis while taking the medications to treat Type 2 diabetes. Diabetic ketoacidosis is a dangerous condition caused by the accumulation of toxic blood acids called ketones. If not recognized and treated, ketoacidosis can lead to hospitalization, diabetic coma and death.
On December 7th,
the FDA announced
that new information regarding a potential association with diabetic ketoacidosis would be included on the labels for Invokana and other SGLT2 inhibitors. The agency now advises SGLT2 patients to stop taking their medication and seek medical attention immediately if they develop any symptoms of ketoacidosis, including: nausea, vomiting, abdominal pain, tiredness, and trouble breathing.
Type 2 diabetics who were hospitalized for diabetic ketoacidosis while using Invokana or another SGLT2 inhibitor medication may be entitled to compensation for medical bills and other related damages.
To learn more
about filing an Invokana lawsuit, please visit Bernstein Liebhard LLP's website, or call the Firm directly at 800-511-5092.
About Bernstein Liebhard LLP
Bernstein Liebhard LLP is a New York-based law firm exclusively representing injured persons in complex individual and class action lawsuits nationwide since 1993. As a national law firm, Bernstein Liebhard LLP possesses all of the legal and financial resources required to successfully challenge billion dollar pharmaceutical and medical device companies. As a result, our attorneys and legal staff have been able to recover more than $3.5 billion on behalf of our clients. The Firm was named by The National Law Journal to the Plaintiffs' Hot List, recognizing the top plaintiffs firms in the country, for 12 consecutive years. Bernstein Liebhard LLP is the only firm in the country to be named to this prestigious list for a dozen consecutive years.
Bernstein Liebhard LLP
10 East 40th Street
New York, New York 10016
800-511-5092
ATTORNEY ADVERTISING. © 2015 Bernstein Liebhard LLP. The law firm responsible for this advertisement is Bernstein Liebhard LLP, 10 East 40th Street, New York, New York 10016, 800-511-5092. Prior results do not guarantee or predict a similar outcome with respect to any future matter.
Contact Information:
Sandy A. Liebhard, Esq.
Bernstein Liebhard LLP
info (at)consumerinjurylawyers(dot)com
http://www.rxinjuryhelp.com/
https://plus.google.com/115936073311125306742?rel=author