GreenRope CEO Wins Software and Web Application Company Top 40 Leader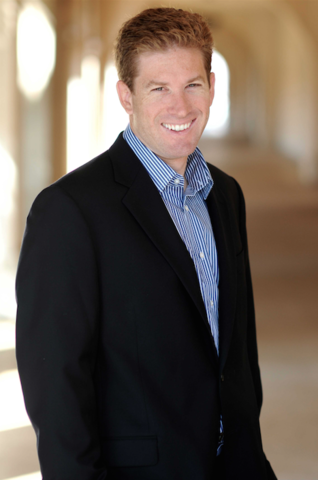 San Diego – December 24, 2015
– The Sales Lead Management Association announced the winners of their 2015 Most Inspirational Leaders in Sales Lead Management election last week. Lars Helgeson, Founder and CEO of GreenRope, was named a leader in the Software and Web Application category.
"Sales Lead Management is a pivotal skill that only highly competitive people and companies understand. Lars Helgeson is one of those who recognizes that controlling sales lead management controls revenue. Lars knows that those who are successful seem to mysteriously control revenue and marketing ROI, but the mystery is in leadership and the tools, and he demonstrates and advocates both."
Eighty-seven leaders in four categories were nominated and then voted on by members of the SLMA. Ten winners were named in each category. GreenRope's CEO sat alongside professionals from some of the top names in the business, including Acto-On, Hubspot, and Heinz Marketing to list a few.
Helgeson won in the Software and Web Application Company Professionals. His innovation and dedication to building a fully integrated CRM and marketing automation platform landed both Lars and GreenRope on this star-studded list. GreenRope has not taken any outside funding, and has been named one of Inc.'s Fastest Growing Companies in previous years.
"Lars possesses the mind of a leader, marketer, an entrepreneur, and a programmer. Most of us only conquer one, but he is truly an inspiration to all of us. As part of his team, I see how he encourages collaboration amongst his team and I think innovation soars because of ability to lead. I am so happy to see his name on this list." – Alessandra Ceresa, Marketing Manager.
To view the leaders in each category,
click here
.
About GreenRope
Lars Helgeson, who saw the need to make running a small to mid-sized business easier and more efficient, founded GreenRope. GreenRope's mission is to resolve the challenges of managing business operations by providing cloud-based integrated software that is effective, affordable, and user friendly. GreenRope streamlines key operations, including e-commerce and accounting, CRM, email marketing, mobile marketing, calendaring, websites, social media and more, into one easy-to-use platform. By using GreenRope, companies can reduce their marketing and CRM software expenses by an estimated 80%. GreenRope's affordable pricing plans start as low as $149/month. Visit
www.greenrope.com
for more information.