Kingdom BioFuel Offers Free Lifetime Delivery of Wood Pellets in PA and Free Ton of Pellets with Purchase of a Pellet Stove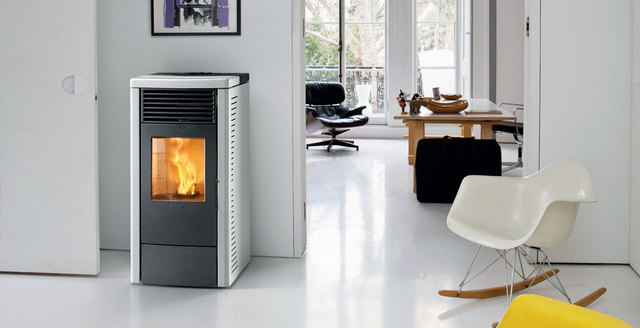 December 27, 2015 - The year is ending and it is ending with strength at Kingdom BioFuel. Even though the weather this winter seems more like fall than winter, Kingdom BioFuel is reporting a strong year of bulk wood pellet sales thanks to the new website addition in their marketing campaign. Now, at the end of the 2015 they are offering some great deals that many people burning bulk wood pellets and others wishing to do so will love.
It begins with a too-good-to-be-true offer of a lifetime of free delivery on their
bulk wood pellets from PA
. With such an offer there also must be some stipulations and not everyone will be qualified. However, Kingdom BioFuel's marketing team has made it as easy as possible to find out if one qualifies for a lifetime of free wood pellet delivery. By filling out the form with some of your basic information, one will soon discover if they qualify. The
free lifetime delivery of bulk wood pellets
means one can burn pellets in a pellet stove and keep the costs lower by buying off season and then getting free delivery in the process.
But to top that off, Kingdom BioFuel is also offering a end of the year celebration deal on
wood pellet stoves in PA and MD
. It is a way to highlight the exciting changes going on in their company. As we write, Kingdom BioFuel is busier than ever installing their own
pellet mill in PA
. This pellet mill in Peach Bottom, PA will produce 10,000 tons of pellets per year and be a huge boost to this small business in Lancaster, PA. They will be adding bagged pellets to their line which means now one can buy a
pallet of pellets
direct from the producer.
To share their excitement, Kingdom BioFuel is offering a free ton of bulk wood pellets with the purchase of a new
wood pellet stove
before December 31, 2015. Owner Ephraim Stoltzfus talks with excitement about their state-of-the-art Ravelli stoves which have a built in auto adjusting system to ensure that the
pellet stoves sold in PA
will continue to run efficiently all winter long.
And while we are on the subject, why would one want to switch to bulk wood pellets when oil and gas is at a ten year low? Visit the new Kingdom BioFuel office and watch a wood pellet stove in action. Feel the warmth emanating from a computer controlled pellet stove and dream of a cold morning by the fire or a cozy evening with the children at home with the fire blazing. Ephraim describes the RDS system that keeps the pellet stoves burning clean all year long. And with a Ravelli pellet stove you simply set the thermostat and it does the rest. All one needs to do to enjoy the warmth of pellet heating is dump pellets into the hopper and head off to work.
And if that sounds like to much bother, then
Kingdom BioFuel
has even better news. By next season they plan to have a vac system which will transport pellets to your pellet stove. Possibly even feeding them directly into the hopper. That would mean you could experience the cozy atmosphere of a wood burning pellet stove without all the extra work.
Kingdom BioFuel thinks that if you live in PA, MD or DE, now is the time to get your wood pellet. And to make sure others can experience the joys and warmth of pellet heating, they are offering a free ton of pellets with the purchase of a stove until December 31, 2015.
Email Kingdom BioFuel LLC