Storage Buildings Builder in KY, Esh's Utility Buildings Develops New Website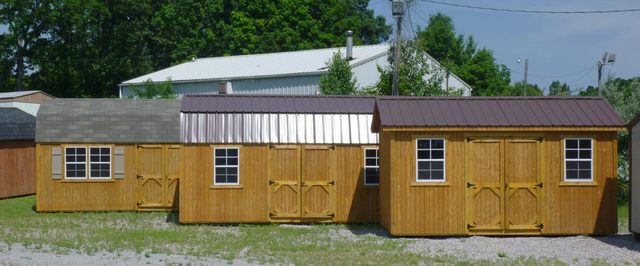 December 27, 2015 -
Esh's Utility Buildings
is taking new strides in their push to sell more storage buildings in and around Louisville, Elizabeth and Lexington, KY. This small family owned business has been producing storage buildings with vinyl siding for three decades and in that time has added log sided sheds, pressure treated storage building along with gazebos and other lawn furniture items to meet the needs of folks living in the areas they serve.
When Amos Esh's father John started a small
Kentucky portable storage building company
three decades ago, it all started small. Wanting to provide work for his growing sons, they began building a few buildings for folks nearby. But as the family grew the business did the same. Today, the small business continues to grow their business by taking more serious the opportunities of online marketing.
To push further into the storage building market in Louisville, Elizabeth and Lexington, KY, Esh's Utility has contracted with
E-Impact Marketing of Lancaster, PA
to develop and redesign a website that encompasses all of their products. The project launch will begin in early 2016 and include a website redesign with focus on search engine optimization, lead management solutions and high quality photo enhancement. By the middle of 2016, the website should be up and running and continue to grow throughout the coming years.
Storage buildings in Louisville, KY
will be a major push. Alongside the new website, they hope to enhance their display lots in this area showcasing all their vinyl storage buildings, pressure treated and unpainted sheds, log sided buildings and modular garages. Alongside that one will find gazebos and a large assortment of lawn furniture to make the shopping for lawn and garden items a breeze.
Amos Esh acquired the
portable storage building company in KY
after a tragic accident took the lives of his mother, father and several siblings. While the pain of the loss was great, Amos has worked hard to rebuild the company and carry on the heritage of quality portable storage buildings from the Esh family. Esh's Utility Buildings and their team are looking forward to a growing presence in the 2016 Kentucky storage building market share.
Email Esh's Utility Buildings LLC