Cathedral Village Self Storage Offers Holiday Storage Tips: Your Guide to Specialty Holiday Storage Containers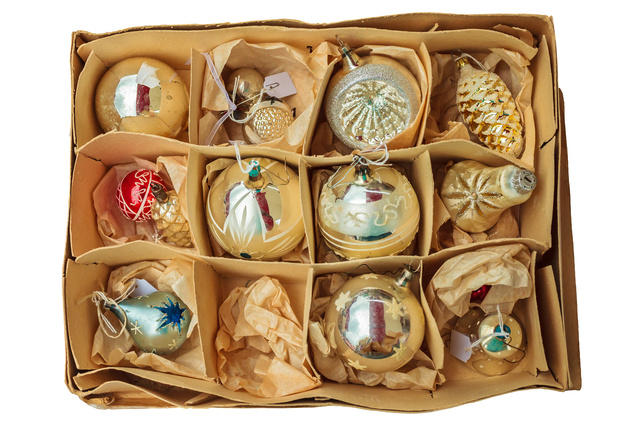 December 30, 2015 - It is a fun tradition to pull out the holiday decorations every year, and many families enjoy the activity of setting out the Christmas décor. If you want to continue enjoying these traditions each year, you need to make sure that you have a plan in place for holiday storage, to ensure the safety of your decorations throughout the year. Cathedral Village Self Storage offers these holiday storage tips.
Improper Storage Methods Can Damage Holiday Decorations
The most common way to store holiday decorations is by throwing everything in a box and pushing it out of the way. The problem is that some of the items might be damaged if they aren't packed correctly, and it can be disappointing to open the box the following year and find broken holiday decorations.
Instead of haphazardly throwing everything into a big box, it is important that you are strategic about your holiday storage to protect your belongings. With a little bit of planning, you can maintain high quality Christmas decorations that will last for many years.
Special Types of Holiday Storage Containers
One of the best things that you can do is invest in high quality storage containers. There are a variety of solutions that can be found at your local store, and these items are designed specifically to protect certain types of holiday decorations. Here are a few things to look for:
Ornament Boxes: Christmas tree ornaments are very fragile, and they can easily break if they aren't stored correctly. You can protect your entire set of tree ornaments by using boxes that are designed specifically for ornaments. These boxes have spaces that will hold each ornament, preventing the ornaments from knocking against each other when they are in the box.
Wreath Storage: Does your Christmas wreath get smashed every time you put in in the storage box? You can find wreath containers that are shaped in the perfect way to hold a wreath. These sturdy boxes have a space in the middle to hold the wreath in place, so that it doesn't slide to the bottom of the box if it is set on its side.
Gift Wrap: Rolls of wrapping paper can be hard to manage, especially because they have such a unique shape. It is hard to find cardboard boxes that will hold the length of the roll, but you can find plastic storage containers designed specifically for holiday gift wrap. These containers will prevent the gift wrap from getting smashed when it is in storage. Some lay flat while others can save room as they stand up taking less floor space.
If you want to protect your decorations, then you need to make sure to choose high quality holiday storage containers and have a safe place to store everything. Call us at Cathedral Village Self Storage if you need extra space for holiday storage: (760) 770-7651.
Email Cathedral Village Self Storage