Austin CPA Provides Digital, Paperless Client Services at New Office Location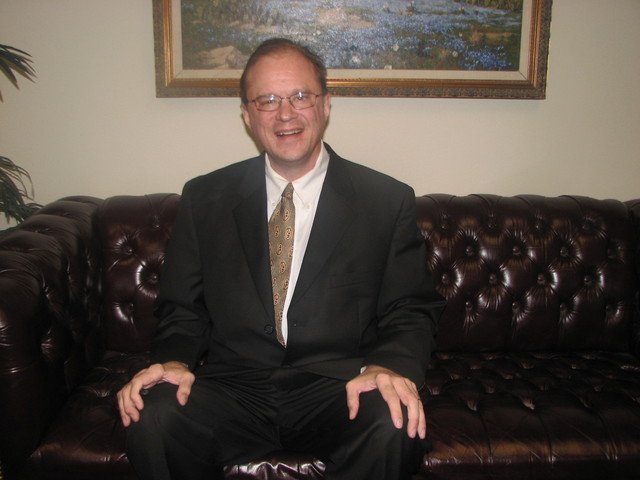 January 19, 2016 - Austin, TX
– Timothy R. Rossmiller, CPA, PC has recently moved to a new and modern accounting office in Northwestern Austin and provides paperless accounting and tax services.
Among the technology in-use at Mr. Rossmiller's new accounting office in Austin is equipment for converting paper documents to digital files, so clients can more easily receive and organize their tax and accounting information. Mr. Rossmiller also incorporates the ProEngagement and ProSystem FX CCH Wolters Kluwer software packages for efficient processing, preparation, and storage of digital tax returns.
Mr. Rossmiller explains, "This software is the hub of the modern paperless accounting office and is where all digital data will be kept for secure storage of important client information. It is also the best and most comprehensive software available for tax return preparation. We back up our data frequently so clients' files are protected from unauthorized access and loss of data."
Timothy R. Rossmiller, CPA, PC's office now uses digital files to prepare tax returns and tax workpapers with Adobe Acrobat Pro and with industry-specific plugins made especially for tax accountants. These software plugins help Mr. Rossmiller provide services that are on the leading edge of industry standards in preparing digital workpapers for clients' tax needs. Mr. Rossmiller's website also offers clients the convenience of a secure web portal for sharing and sending digital tax documents.
He states, "We can facilitate easier and more secure transfer of sensitive information using our website's portal. Data such as large QuickBooks files, which are too large to send by email, or tax files and copies of digital tax returns can quickly be submitted to our office online. We create individual website portal accounts for each client, so they have direct and convenient access to the information they need, when they need it."
With the implementation of digital, secure, and convenient paperless accounting and tax services, Timothy R. Rossmiller, CPA, PC hopes to make the tax filing and accounting process easier and more accessible for business owners and individuals in their Austin community. Mr. Rossmiller's digital services reflect a forward movement in the accounting industry toward more efficient client care and accessibility. For more information about tax and accounting in Austin, TX, visit the website at rossmillercpa.com
About Timothy R. Rossmiller, CPA, PC
Tim Rossmiller attended the University of Texas at Austin in the Professional Program in Accounting (PPA). When he graduated, he received a Bachelor of Business Administration and a Master of Professional Accounting graduate degree in accounting with an emphasis in financial accounting.
Timothy R. Rossmiller, CPA, PC is a firm registered with the State Board of Public Accountancy to provide public accounting services in the state of Texas. Mr. Rossmiller is a member of the American Institute of Certified Public Accountants and the Texas Society of Certified Public Accountants. He has more than 23 years of public accounting experience including tax, accounting services and small business consulting. His experience includes a broad range of industries such as construction, legal firms, professional services, non-profit, real estate, restaurants, and many others.
Email Timothy R. Rossmiller, CPA, PC