Permit Place Announces New San Francisco Project Manager Elizabeth Vernengo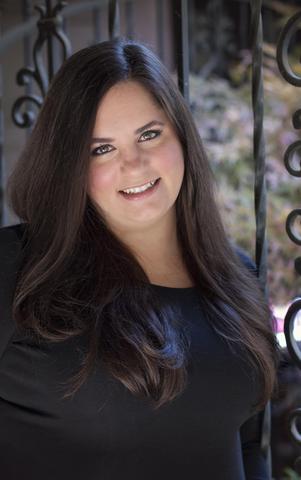 (LOS ANGELES, CA; January 9, 2016)- Permit Place
permitplace.com
, Los Angeles' premier firm for permit expediting, entitlement, and code consulting, announces the placement of Elizabeth Vernengo as the project manager for their new San Francisco office. The new San Francisco Permit Place office will act as the hub for commercial construction developments in need of government relations liasons in the Northern California areas.
"We're excited about expanding to the Northern California development opportunities," Mike Robinson, Permit Place President, says of the recent expansion. Robinson cites the current rise of retail, restaurant, and mixed-use residential developments in Northern California as the reason Permit Place decided to open a San Francisco branch. "We have steadily watched the markets evolve and have been looking for the right local partner. With Elizabeth's experience and can-do attitude the fit was just right, we know that Permit Place can be an asset in the growing market and are confident that this is the right time for our expansion." In addition, projections in the hotel, office, and multi-family industries forecast Northern California, Colorado, Oregon, and Seattle as hotbeds of construction.
Elizabeth's experience and expertise includes her time as Tenant Coordinator with Westfield shopping malls where she regularly coordinated over a hundred tenants every year in the Northwest and Bay are regions. Elizabeth filled many roles while with Westfield and began working alongside Permit Place on development projects in Los Angeles. "I love the passion that everyone has for helping our clients successfully achieve their goals. Build outs are a huge investment, financially and emotionally, and everyone is really engaged and empathetic to that," Elizabeth says of working with Permit Place.
With over 11 years of experience from their Los Angeles headquarters, Permit Place has a standing history of hiring the best and brightest in the industry with most project managers having worked in the public sector. This hiring process feeds into a training process that emphasizes what Robinson calls their "PEP": people, experience, and process. "What makes us different than other firms is our experienced people, their expertise, and our internal training process."
About Permit Place: Permit Place is a Permit expediting, entitlement, and alcohol consulting firm for the office, retail, restaurant, hotel, industrial and multifamily industries. Helping building owners and managers through the cumbersome process of securing permits, entitlements and zoning services throughout North America.