Donny Shimamoto Set as Featured Expert on ERP Strategies Webcast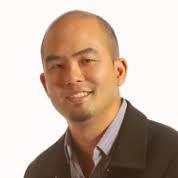 January 12, 2016 - Donny Shimamoto will be present
ERP Strategies: Proven Strategies for Successful ERP Evaluations
for the CFO, Controller and Finance community on January 14th at 11:00am Pacific time. This
free webinar
is one hour in length and is eligible for CPE to accounting professionals who need continuing education credits.
Financial executives seeking to upgrade or procure a new ERP solution will learn some proven strategies for ensuring success of this critical initiative. The course will first explore the use of intraprise architecture analysis techniques for mapping current processes, data and supporting systems and how these can be used to visualize the upgraded/new processes. The webcast will illustrate success factors to address when planning to upgrade or select new ERP software. Time-tested steps to managing internal and vendor personnel during an ERP selection and implementation process will be shared, as will the reasons for documenting business processes and developing targeted outcomes. These two disciplines can be impactful if performed separately; however, they are quite valuable when performed in an integral manner using one as a basis for the foundation of the other.
The course helps attendees understand the purpose and approach to documenting an organizations'
intraprise
architecture as well as how to use the intraprise architecture to visualize the improved future state of the enterprise. Those in attendance will learn actionable processes to undertake and points to consider during an ERP upgrade or replacement and establish the value of linking business process improvement and documentation with efforts taken to perform an ERP upgrade/replacement. Registration is open on
Go to Webinar
.
Mr. Shimamoto is a recognized technology expert and works with firms regularly on app implementations. He has developed a methodology to help provide
vision and clarity
on how to solve the IT challenges that so many companies experience. Donny is the immediate past chairman of the AICPA's Information Management & Technology Assurance Executive Committee, and former member of its Governing Council and Assurance Services Executive Committee. He has worked on several international collaborations between the AICPA and CIMA related to business intelligence and is also a frequent speaker on how management accountants can help add-value to their organizations. He was recognized as one of the Top 100 Most Influential People by Accounting Today in 2013 & 2014, a Top Thought Leader in Public Accounting by CPA Practice Advisor from 2012-2015, received the 2009-2010 President's Award from the Hawaii Society of CPAs, was named to CPA Technology Advisor's 40 Under 40 list in 2007 & 2009 & 2014, and was also a Hawaii Top High Tech Leader in 2004.
About Donny Shimamoto
Donny C. Shimamoto, CPA.CITP, CGMA, is the founder and managing director of IntrapriseTechKnowlogies LLC, a specialized CPA firm dedicated to helping small businesses and middle market organizations leverage strategic technologies, proactively manage their business and technical risks, and enable balanced organizational growth and development. Donny (
@DonnyITK
) is a recognized thought leader in the Accounting Technology performance management fields. He is dedicated to helping accountants and small businesses become more efficient using the most innovative tools and systems available to generate higher profits. For more information, visit
http://www.donnyitk.com
where you can find Donny inspiring the next generation of business professionals in his personal blog on leadership, business, IT and his life as a technical CPA.
About IntrapriseTechKnowlogies
IntrapriseTechKnowlogies LLC (ITK) is an advisory-focused CPA firm specializing in organizational development and business process outsourcing for small businesses, middle market organizations, and nonprofits. With expertise in right-sizing enterprise processes and leveraging cost-effective enterprise technologies that enables small and mid-sized organizations to gain a competitive advantage. ITK is focused on providing executive-level technology management, enterprise architecture, business performance management, information architecture and management, technology risk management, and knowledge management consulting services. Visit
http://www.intraprisetechknowlogies.com
for more information.
Email Intraprise TechKnowlogies