Global Jet Capital Explores the Competitive Advantages of Private Jet Leasing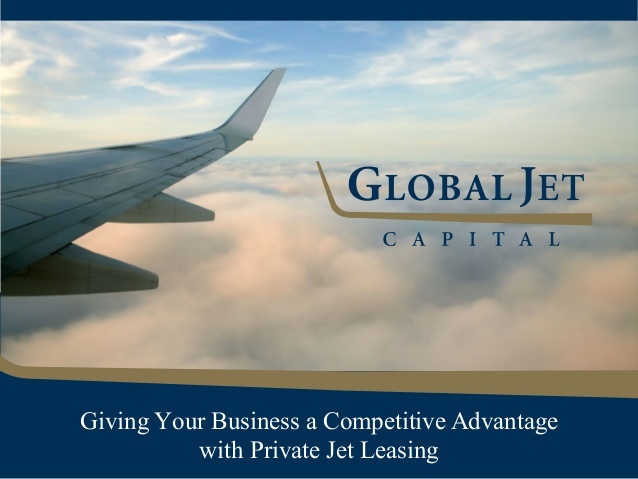 January 20, 2016 - Private business jets have revolutionized the way companies big and small compete and stay connected with clients. Many businesses see acquiring a private aircraft as the best thing they can do to increase the efficiency and productivity of their top executives. Discover all the ways that leasing a private jet can give your team a competitive advantage.
The recent growth in the private aircraft market has made private jets more accessible and affordable than ever before. If your organization is still cautious about acquiring an aircraft due to a large upfront cost, private jet leasing may be an ideal solution to help give your team a competitive edge.
Private jet lease arrangements are often more flexible than the outright purchase of an aircraft. Shorter term commitments allow your company to have full use of an aircraft without the risks of actual aircraft ownership. When you combine the lower risks with more flexible pricing options, an aircraft investment may fit within your financial limits.
Many top executives don't have time in their busy schedules to deal with the trivialities of commercial air travel. Long security screening lines, unnecessary travel delays and waiting on luggage arrivals all subtract from the time your team is at work meeting with clients or closing a sale. Private jets offer a streamlined solution, allowing your team to skip the complexities of commercial air travel while taking off, landing and arriving faster than ever before.
While private jets may be quickly associated with luxury, class and comfort over anything else, their primary benefit to businesses is their productivity capabilities. Studies show that employees aboard a private aircraft report being more productive in the air than they are in the office. Custom cabins, increased mobility, enhanced privacy and all the amenities associated with the office environment work together to keep your team on top of their tasks and more productive than ever.
Perhaps best of all, leasing a private jet opens up new channels for your business to explore. Your organization's geographic reach is extended through the easy and flexible transportation possible with a private aircraft. With the freedom to fly at will, you can meet with potential clients across the globe to immediately respond to major events or opportunities.
No matter how big or small your organization is, business aviation is one of the best ways to compete in your industry. Discover how private jet leasing can give your team a competitive edge by visiting
http://blog.globaljetcapital.com/giving-your-business-a-competitive-advantage-with-private-jet-leasing-slideshow
.
Give your company the competitive advantage you're after by leasing a private jet with Global Jet Capital. Our financial team has the knowledge, expertise and industry relations you need to provide you with options on your aircraft investment. To learn more about the aircraft leasing solutions offered by Global Jet Capital, please visit
www.globaljetcapital.com
.