Regis Reports on The History of Argan Oil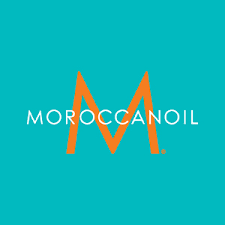 January 27, 2016 - In the past few years, the sensation of the haircare industry has been one wonder ingredient – argan oil. We've seen it taking off everywhere, included in so many treatments, shampoos, conditioners and beyond. But what's the history behind the hype, and who should be using it on their hair? We're here to help make sense of argan oil, the fashionable fad that might just be here to stay for good.
What is Argan Oil?
Taken from the kernels of the argan tree, it's a natural plant oil that's been around for generations in its native Morocco. Traditionally used in the country in both cooking and cosmetic processes, it's historically been a mainstay of hair and skin care for Moroccan women.
It can take native Moroccan women – the experts on extracting the oil from the argan tree kernels – up to 45 minutes to extract just 4 ounces of oil. No wonder the pure form of the oil is considered a precious commodity the world over.
What does it do?
Moroccan hair oil
has been long known to soften, strengthen and add exceptional lustre and shine to the hair. In its pure form, and when combined in haircare formulas, the results are proven to be remarkable.
Lab research is still sparse on this relatively new wonder ingredient, but some scientists theorise that it's the nutrient-rich nature of the oil that makes it so good for cosmetic purposes. Containing vitamin E and an omega-6 fatty acid called linoleic acid, both are great for promoting softness, strength and shine in the hair.
How do you use it to the best effect for your hair?
We always reach for the most well-known brand for argan, Morrocanoil. Their use of the oil across a whole range of formulas is reliable, luxurious and produces results that our guests are just love!
They were among the first hair brands to bring the historically loved product from Africa to European and US shores. The combination of Moroccan oil's benefits with professional, salon quality formulas quickly made the brand a stylist's best-kept secret.
We believe this is one ingredient you won't regret spending a little more on, as high concentrations of the oil make their products go further and last longer.
Who's it good for?
Perfect for repairing hair that's been damaged by heat styling or just the natural elements, many of our Regis guests swear by the classic Moroccanoil Treatment and the rest of the range. The best part is how versatile the oil is; treating hair textures from fine and straight locks to the most coarse and curly textures, and everything in between.
Who shouldn't use it?
Because argan oil is naturally derived and free from harmful additives, it's safe for most people to use on their hair. That said, you may find the original range is not quite right for you if your hair is particularly fine, limp or likely to be weighed down by oil based products. Don't worry – there's a solution for you too. Due to popular demand, Moroccanoil also produce a lighter formulation of their beloved treatment oil, meaning you can get all the benefits without your hair feeling product-heavy.
If you're interested in maintaining healthy hair, and are lucky enough not to need deep treatments or much repair, try adding Moroccanoil shampoo and conditioner to your routine.
Still not sure what products will work best for your hair type or concerns? Our stylists are always on hand in salon for expert advice. Visit your nearest Regis salon today for a free consultation on your hair needs.
BUYER'S TIP
– always search for products that list argan oil in the ingredients, not just 'Moroccan oil', as they may contain a blend of different oils. We trust the official brand of
Moroccanoil products
for that reason, with their high concentration of pure, natural ingredients.