Transform Your Organization with Action Learning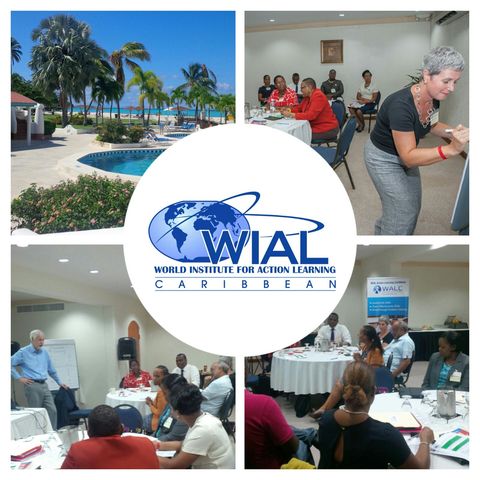 January 24, 2016 - WIAL Caribbean, the newest Affiliate of the World Institute for Action Learning (WIAL), announces its second series of WIAL Action Learning Certification workshops, which will be held at the Divi Southwinds Resort, Barbados, 22 – 25 February 2016.
In addition to seeking the globally recognized WIAL certification, you may be grappling with the following questions: Do you want to improve your leadership skills? Do you want to reduce heavy reliance on external consultants? Do you want to build strong teams in your organization? Do you want to become a better consultant? Are you struggling to find breakthrough solutions and get buy-in on tough issues like restructuring? The WIAL Caribbean workshops will lead you to breakthrough answers on all of these questions and more.
As customary, this series of workshops by WIAL Caribbean is set in an affordable Caribbean resort which provides an excellent environment for learning as well as the relaxation necessary for learning to have long-lasting effect. Dr Michael Marquardt, the leading proponent of Action Learning and founder of the World Institute for Action Learning will lead the three workshops.
In the hands-on experiential two-day Foundations of Action Learning Workshop, you will learn the six essential elements and the six benefits of Action Learning. You will participate in actual Action Learning sessions in which you will see how to generate breakthrough solutions on complex problems while developing individual leadership skills and making your group "smarter" in the process. Certification for Action Learning Coaches Part I (CALC1) which builds on the principles learnt in Foundations of Action Learning, is a two-day practical workshop which will give you the opportunity to practice leading an Action Learning group as the coach in single-session mode. You will also see how Action Learning is being used around the world, including your region, to improve individual and organizational performance. Certification for Action Learning Coaches Part II (CALC2) is designed for participants who have attended the preliminary workshops and are seeking to complete the certification process with the World Institute for Action Learning. CALC2 provides you with the opportunity to practice leading an Action Learning group in multiple-session mode and you will receive comprehensive feedback on your coaching performance from a Master Action Learning Coach. You will also learn how to market Action Learning and how to introduce the process into an organization as an internal or external consultant.
Participants may register and pay online at
www.wialcaribbean.org
or may contact
info@wialcaribbean.org
for a registration form and instructions on alternative means of payment.