Tudi Helps Homeowners Rid Their Home of Harmful Air Pollutants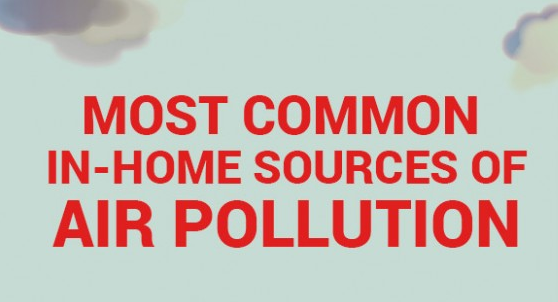 January 26, 2016 - As the air grows cooler and we start to spend more time indoors, making sure your home is ready for your added time inside should be a top priority. Harmful air pollutants and toxins can have an adverse effect on the body. Make sure you're doing everything you can to keep the air in your home safe with help from Tudi Mechanical Systems.
Studies by the Environmental Protection Agency have shown that air inside the home can be up to five times more polluted than the air outside of the home. The first step in ridding your home of these harmful indoor air pollutants is to know what causes them in the first place.
Radon is one of the primary sources of poor air quality in the home. This colorless and odorless radioactive gas seeps into the home from the ground bellow, and high levels of inhalation have been traced to cause lung cancer. Make sure you schedule a routine air quality test and keep your home well ventilated to keep this as at bay.
Pets, mold, and mildew are also a significant source of airborne pollutants. While there is no way to rid your home of these pollutants completely, there are steps that can significantly reduce their presence in the air. Make sure to keep your home free from moisture by using exhaust fans or vents, and dust or vacuum regularly.
Carbon monoxide is a gas that naturally enters the home through your stove, heater, furnace and other common household appliances. While a little CO isn't cause for concern, too much carbon monoxide in the air can put your bloodstream and nervous system at high risk. Every home should have a carbon monoxide detector installed to alert you when your health is in danger.
Formaldehyde is also a concern for homeowners, as it can be found in a variety of household products including glue, textiles and pressed wood materials. Formaldehyde can be detected by a strong glue or paper smell, and symptoms of exposure include a sore throat, cough, scratchy eyes, and nosebleeds. Keep your home formaldehyde free by keeping humidity levels low and maintaining a moderate temperature all year round.
The above are just some of the many in-home air pollutants you need to look out for this winter season. To learn more about these pollutants, as well as other common pollutants that enter the home, visit
http://info.tudi.com/blog/most-common-in-home-sources-of-air-pollution
.
If you're looking to keep your home free of harmful pollutants and toxins all year round, get in touch with the air quality experts at Tudi Mechanical Systems. Poor air quality in the home is nothing to play around with, and air toxins can quickly cause severe health problems and unsafe conditions. Make sure your indoor air quality is meeting health standards and contact Tudi today by visiting
www.tudi.com
.
Email Tudi Mechanical Systems