Hardware Club Partners with SPRING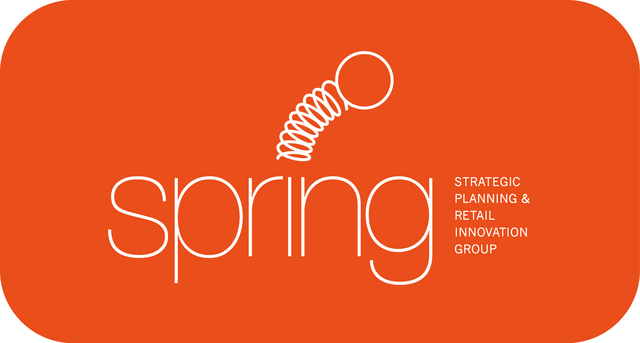 San Francisco, California, 02/01/2016 - Hardware Club the first global scaling platform for hardware start-ups has added the proven retail methods, skills and processes of SPRING, Strategic Planning & Retail Innovation Group, to their mix of exclusive partnerships for their members.
The addition of SPRING's proprietary accelerated retail readiness process and highly successful retail-back methodology for launching hardware products at the world's biggest and best retailers perfectly complements and completes Hardware Club's portfolio of services. "By offering the collective retail experience and skill sets of the SPRING team to their members, Hardware Club has effectively put together all of the pieces any hardware start-up needs to succeed. We're thrilled to be part of their process." said Greg Appelhof, SPRING CEO.
Hardware Club is an exclusive club that offers strategic resources on manufacturing, distribution, financing and, now with the addition of SPRING, a proven path to the retail shelf to their members who are cherry picked from a large pool of start-up companies. SPRING will work with Hardware Club members much like they have with the long list of other product companies SPRING has successfully launched at retail by preparing their brand, product offering and marketing plan to maximize the potential across multiple retail channels. "At the breakneck speed of today's retail world many brands and products fail at retail way too often because they are simply not ready. Hardware Club has great solutions for the capital and supply chain hurdles start-ups face," said Keith Harrison, Founding Partner of SPRING, "and we can bring them to retail with a high probability of scalable success!"
The membership of Hardware Club is a collection of some of the most ingenious new products the world has ever seen. Hardware Club Co-Founder and President, Alexis Houssou says, "We're excited to provide our members with a privileged relationship with SPRING to align their brands and products with the wants and needs of today's consumer and the demands of today's retail environment." With Hardware Club making sure these innovative companies can make and deliver their products and SPRING helping them to hone their go-to-market strategies consumers will soon see many of their great ideas come to life at retail stores around the globe.
To learn more about Hardware Club visit
hardwareclub.co
and SPRING at
www.spring2market.com
.
About SPRING
Headquartered in Minneapolis, SPRING is a retail accelerator for the consumer packaged goods market, helping brands build, launch and grow on a national scale. SPRING partners with entrepreneurial businesses and IP owners, ensuring the brand is positioned to minimize risk and realize the full potential of the retail opportunity through access to the world's biggest and best retailers.
About The Hardware Club
Hardware Club is the first global scaling platform for hardware startups.
Hardware Club selects the most promising startups worldwide and help them with key hardware issues like manufacturing and distribution. Hardware Club has its own investment arm that invests in some of the Club's startups during the pre-seed, seed and series A rounds.
All members benefit from unlimited and free access to a dedicated set of resources: private events worldwide, a community of more than 150 hardware founders, an online platform and strategic partnerships with top-tier manufacturers, distributors and service providers.
Everyone at Hardware Club is stage, geography and sector agnostic. Based in Paris, Taipei and San Francisco, Hardware Club believe the hardware revolution is global and so are they.