Audio4fun Encourages Users to Create Unique Valentine's Day Gifts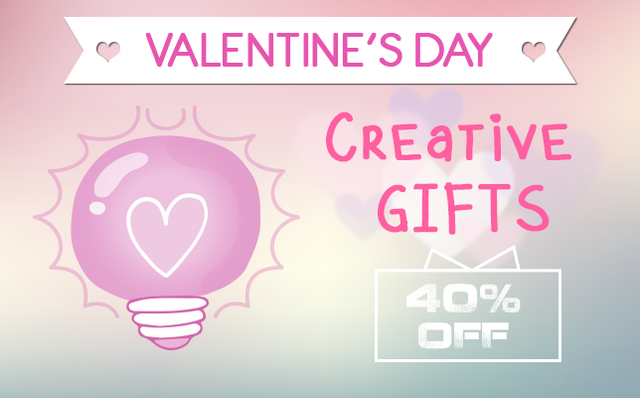 February 6, 2016 - The day of love is coming. At this loving time of the year, people around the world will try to find a romantic way to give their better halves the sweetest presents. Joining the event,
Audio4fun
offers more options to its users with a special offer: 40% off - storewide - for all of their professional software programs. More information can be found at
http://www.audio4fun.com/promotion.htm
"Many people may think that romantic gifts for Valentine's Day, like chocolates or flowers, are too typical," said Peter Nguyen, COO of Audio4fun. "Giving these same gifts year after year is obviously not a very creative way to treat their loved ones. How about doing something new and more unique that could make your partner feel so in love and laugh out loud at the same time? Special gifts are always the best. One example is the combination of a handmade chocolate bar with a little element of surprise: a recorded song by their favorite singer with your own version of the lyrics inserted. Your partner is sure to be impressed by this creative yet classic gift."
To support users on this particular day of love, Audio4fun will apply a huge discount to all of its products - 40% off storewide. Especially, with the best-selling Voice Changer Software Diamond 9.0 (just recently released,) Audio4fun hopes to bring even more memorable happiness to customers while using this product. The new functional and visual updates will enhance user experience, making it more understandable and easier to use. The voice morphing process has changed considerably; now creating unique vocal output and
other voice changing related tasks
are easier than ever. Whether beginners or professionals, users will easily create something unique and romantic for this special day without any problems.
"The Month of Love" will be a good opportunity for users to try something new and amaze their better halves with unique and romantic gifts, not only on Valentine's Day but also on many other days after. Users can recreate the first conversation between the two, a beautiful song with different voices, and many more audio/video projects. All readers can visit
http://www.audio4fun.com/promotion.htm
for more in-depth specifications.