Red Oak Capital Opens New $30M Commercial Real Estate Debt Fund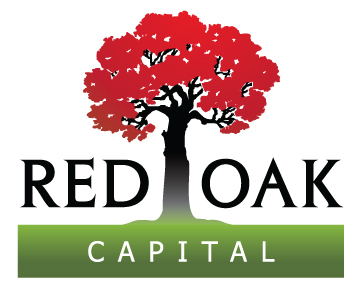 February 6, 2016 - Red Oak Capital Fund, LLC (RED OAK) announced today that it has launched a new private investment fund specializing in debt instruments collateralized by commercial income producing real estate. Working with seasoned real estate investors and developers, Red Oak intends to expand its reach into the hard-money commercial lending arena for projects that are not typically serviced by traditional institutional lenders.
"There is a huge demand for short-term transitional financing in the commercial real estate market right now" said Joe Elias, Senior Director with Red Oak. "Banks and institutional lenders have had their hands tied with red tape and can't be as flexible as they were in previous years, and now that commercial markets are rebounding strong, private investment funds like Red Oak are filling in the gap".
Red Oak plans to target financing for projects that include a variety of multifamily, retail/shopping, office, hotels, and redevelopment and rehabilitation situations. Concentrated in primary markets throughout the United States, projects must also show strong potential for a rapid increase in valuation and stability for funding consideration.
With over 30 years of experience in the commercial real estate and lending industry, the Red Oak principals bring a strong background in "common-sense" lending, and will continue to utilize their existing national network of brokers and agents for quality project deal flow.
"These are real estate projects that make good sense on paper" said Chip Cummings, another Senior Director with Red Oak. "and by focusing on the underlying debt instruments, and not owning and managing the real estate itself, we are able to mitigate much of the risk and produce stronger returns for our investors."
About Red Oak Capital Fund
The Red Oak Capital Fund is a commercial real estate debt investment fund that has been established and registered in accordance with the SEC Regulation D, Section 506c. The principals, directors and advisory team have vast experience in the development, management, financing and syndication of commercial real estate. A full PPM and additional documentation may be obtained directly from Red Oak by visiting
www.RedOakCapitalFund.com
, or by calling
(212) 457-4004
.
Any historical performance data represents past performance. Past performance does not guarantee future results. Current performance may be different than the performance data presented. The Company is not required by law to follow any standard methodology when calculating and representing performance data. The performance of the Company may not be directly comparable to the performance of other private or registered funds or companies. The securities are being offered in reliance on an exemption from the registration requirements, and therefore are not required to comply with certain specific disclosure requirements. The Securities and Exchange Commission has not passed upon the merits of or approved the securities, the terms of the offering, or the accuracy of the materials.
Email Red Oak Capital Fund
Attachments