Scourby.com Announces Release of You Bible App for Windows and MAC Desktops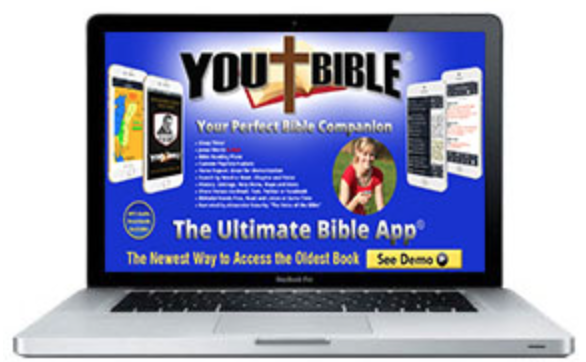 February 12, 2016 - Scourby.com announces the all new YOU BIBLE Desktop app for WINDOWS and MAC computers. Users can see it at
scourby.com
. The Bible APP is feature rich having the same features as the mobile Bible apps, which have been on the market for a number or years. The features include the powerful playlist and sharing features as well as a reading plan and full search engine. It also has a bookmark and note feature were users can create note files and write notes and insert verses in an unlimited number note files. This has proven to be an especially helpful to users who do Bible Study.
The powerful sharing features permits users to send out favorite verses with a person note to group contacts. Just enter emails or phone numbers of favorites to create a group list, select a favorite verse, write a note and hit send. Email or text will then sent out to all the people in a users group list.
Users have commented that being able to play back verses in a playlists, with text and audio synced together, as being especially useful. One user commented,
"The playlist feature is so powerful, I can reorganize the entire Bible verse by verse if I wanted to and the playlist will play it back verse by verse".
The narrator Alexander Scourby is recognized the world over as the best narrator of the Bible and in fact is known as the voice of the Bible.
Click here
to hear a sample of that "voice" as well as seeing a demo of the app. User can also download the "all-new" Bible app for desktops, as well as the Bible app for their mobile devices and even download the mp3 audio files from
scourby.com
. Another user sated,
"This is the newest way to access the oldest book and having the Bible literally at my finger-tips is a real source of instant inspiration and comfort anytime and anywhere".
Go to
scourby.com
and take test drive of the all new Ultimate Bible desktop app and start experiencing a whole new way to access the Bible
Email You Bible Desktop app