PixelMEDIA is Clear Choice for JN Phillips Auto Glass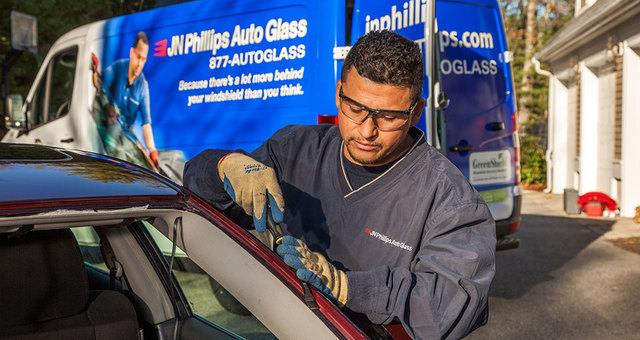 PORTSMOUTH, NH - March 7, 2016 -
PixelMEDIA
today announced that JN Phillips Auto Glass has selected the company to create a new, mobile friendly,
responsive website
. Leveraging its Sitecore expertise and certification, the new site will keep pace with JN Phillips clients and their evolving mobile lifestyle.
JN Phillips Auto Glass remains at the forefront of windshield replacement and over the years, the company has dedicated itself to providing the safest most convenient windshield replacements possible. Realizing that more and more customers are using mobile devices to access auto glass repair services, the progressive company sought the next-generation website services of PixelMEDIA.
"PixelMedia understands what it takes to create a great user experience for car owners that need on-demand auto glass service, at their home, office or at one of our service locations", said Bob Rosenfield, CEO, JN Phillips Auto Glass. "In addition to leveraging our core technology, PixelMedia's responsive, innovative design provides our customers with a personalized experience when accessing our services via smartphones and tablets. This is why we turned to PixelMEDIA."
Meeting the challenge, PixelMEDIA's user experience team is combining with JN Phillips' in-house development staff and partners. The collaborative process will enable PixelMEDIA to gain a complete understanding of the company's brand, past customer experience and how customers prefer to interact with JN Phillips using the website. Design elements include:
Sitecore 8.1 Experience Management Platform
Enhanced Personalization for each customer profile
Architecture that will allow for future customer service features
Powerful Context Marketing Capabilities
"It's all about making the customer experience the best it possibly can be. If there's an opportunity to augment the value we offer, JN Phillips always looks to go the extra mile. We have been impressed that PixelMEDIA embraces these same philosophies," added Rosenfield.
"We want to create a customized web experience that reflects the client and their brand," said Erik Dodier, CEO, PixelMEDIA. "We're proud to become part of JN Phillips' extended family and look forward to rolling out new, innovative services to enhance their customer experience."
About PixelMEDIA
PixelMEDIA
is a digital experience agency that drives revenue and brand awareness across all digital channels. Clients include Ecco Shoes, The Company Store, Vibram, BCBG, and Stonewall Kitchen. Keep up with the latest news and updates at
www.pixelmedia.com
and on
Twitter
,
Facebook
, and
LinkedIn
.
For more information, please contact:
Kevin Brown
(603) 430-2033
kbrown@pixelmedia.com