Xarelto Lawsuit Attorneys at Bernstein Liebhard LLP Comment on New Concerns Surrounding Key Clinical Trial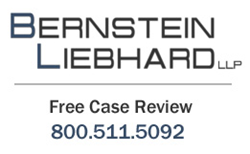 February 24, 2016 - Documents filed this week in a federal litigation that involves thousands of Xarelto lawsuits (
http://www.rxinjuryhelp.com/xarelto/lawsuit/
) indicate that the U.S. Food & Drug Administration (FDA) is questioning whether or not a potentially faulty testing device may have compromised results in a clinical trial that played a key role in the blood thinner's approval by the agency. According to
The New York Times
, the study was called ROCKET-AF, and compared the number of strokes and bleeding events among more than 14,000 patients treated with either Xarelto or a much older blood thinner called warfarin. Johnson & Johnson and Bayer recently disclosed that a device recalled in 2014 had been used to ensure warfarin patients enrolled in the study received the proper dose of the medication Any malfunctioning device could have skewered the results of ROCKET-AF in favor of Xarelto, as warfarin patients who received an improper dose would have been more likely to experience either a stroke or life-threatening internal bleeding.
While two recent analyses concluded that the faulty device did not impact the results of the study, the Times report indicated that those findings have not eased concerns in all quarters. Now a brief filed on behalf of Xarelto plaintiffs in the U.S. District Court, Eastern District of Louisiana, has revealed that the FDA asked Johnson & Johnson last month whether there was evidence that the device was malfunctioning during the ROCKET-AF study, and what actions it took. The document also suggested that some doctors involved in the study had made complaints to trial leadership. (In Re: Xarelto Products Liability Litigation, No. 2592).
"Our Firm is representing a number of Xarelto lawsuit patients, and we have serious concerns regarding the questions raised about the ROCKET-AF study. We are pleased that the FDA is taking a hard look into the matter," says Sandy A. Liebhard, a partner at Bernstein Liebhard LLP, a nationwide law firm representing victims of defective medical devices and drugs. The Firm continues to evaluate potential Xarelto lawsuits on behalf of individuals who may have been harmed by this blood-thinning medication.
Xarelto Litigation
Xarelto was cleared by the FDA in 2011, and its approved uses currently include the prevention of strokes in atrial fibrillation patients; the treatment of deep vein thrombosis and pulmonary embolism; and the prevention of deep vein thrombosis in patients undergoing hip or knee implant surgery. Xarelto's label includes a black box warning that contains information about the increased risk of blood clot formation after premature discontinuation of the medication in the absence of adequate alternative anticoagulation.
Court records indicate that more than 3,900 Xarelto lawsuits have been filed in the multidistrict litigation now underway in the Eastern District of Louisiana. All of the cases similarly allege that the drug's manufacturers failed to provide adequate warnings regarding uncontrollable bleeding that may occur with its use, and wrongly promoted Xarelto as a superior alternative to warfarin. Plaintiffs note that bleeding associated warfarin can be reversed via the administration of vitamin K. However, there is currently no approved antidote to stop Xarelto bleeding events.
Individuals who allegedly suffered life-threatening bleeding events while using Xarelto may be entitled to compensation for their related damages.
To learn more
about filing a Xarelto lawsuit, please visit Bernstein Liebhard LLP's website, or call 800-511-5092 to arrange for a free, no obligation case review.
About Bernstein Liebhard LLP
Bernstein Liebhard LLP is a New York-based law firm exclusively representing injured persons in complex individual and class action lawsuits nationwide since 1993. As a national law firm, Bernstein Liebhard LLP possesses all of the legal and financial resources required to successfully challenge billion dollar pharmaceutical and medical device companies. As a result, our attorneys and legal staff have been able to recover more than $3.5 billion on behalf of our clients. The Firm was named by The National Law Journal to the Plaintiffs' Hot List, recognizing the top plaintiffs firms in the country, for 12 consecutive years. Bernstein Liebhard LLP is the only firm in the country to be named to this prestigious list for a dozen consecutive years.
Bernstein Liebhard LLP
10 East 40th Street
New York, New York 10016
800-511-5092
ATTORNEY ADVERTISING. © 2016 Bernstein Liebhard LLP. The law firm responsible for this advertisement is Bernstein Liebhard LLP, 10 East 40th Street, New York, New York 10016, 800-511-5092. Prior results do not guarantee or predict a similar outcome with respect to any future matter.
Contact Information:
Sandy A. Liebhard, Esq.
Bernstein Liebhard LLP
info (at)consumerinjurylawyers(dot)com
http://www.rxinjuryhelp.com/
https://plus.google.com/115936073311125306742?rel=author