Koolfog Explains That Patio Misters Use Less Water Than You Probably Think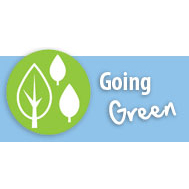 February 27, 2016 - It's true that patio misting systems use water and power. However, especially in a desert community, misting systems are important to keeping businesses profitable throughout the very warm months as well as maintaining farming industries, cooling schools, animal sanctuaries, and more. At Koolfog, we know resources are precious and we are committed to conservation and continually work to be on the forefront of innovation to reduce energy consumption, decrease water usage, and help patio misting systems go green.
Not Just Luxuries
- Although many people think of misting systems as only a luxury resource for enjoying your backyard, this is far from the truth. Koolfog works with diverse industries creating solutions for variety of issues that come with living in warm climates.
We are proud to have worked with local schools, parks and recreational facilities to create misting systems to keep children cool and healthy while learning, eating and having fun.
We have partnered with businesses including Oasis Sanctuary life-care facility for captive exotic birds in Arizona, the Palm Springs Animal Shelter, equestrian facilities and more to provide custom cooling systems for animal enclosures and habitats.
We are on the forefront of innovation providing custom misting solutions for dairies and greenhouse, organic, and indoor farming.
We partnered with Cathedral City Fire Department and La Quinta Fire Department to keep these heroes comfortable.
We have worked with restaurants, wineries, shopping areas, hotels and resorts to provide misting solutions that keep their businesses running, increase revenue and maintain jobs throughout the warmer months.
We create custom misting solutions to combat fugitive dust in settings including factories, recycling facilities and more. Controlling rogue dust can improve the health, safety and comfort of workers and others nearby.
How Much Water Does a Misting System Use?
Misting systems can be incredibly effective, cooling ambient air up to 30 degrees. And yet, they use less water than you probably think, especially compared to other uses (or abuses) of water.
On average, a toilet uses 6,384 gallons of water per year
An average of 35,000 gallons of water is used per year per home to water grass and landscaping
One cow consumes 915,597 gallons of water in a lifetime. That's 616 gallons to make one quarter pound hamburger
To mass produce a loaf of bread it takes 288 gallons of water. That's 6.8 gallons per slice
One leaky drip per second from a faucet, shower or hose wastes 2,700 gallons per year
A Koolfog misting systems uses, on average, only 540 gallons of water per year
In addition to pioneering cutting-edge solutions for cooling issues, Koolfog is dedicated to reducing our own carbon footprint. In 2011 Koolfog received a CoolCalifornia award as part of CoolCalifornia.org, a partnership between the California Environmental Protection Agency's Air Resources Board, Universities and others.
At Koolfog, we believe that along with creating a more enjoyable outdoor environment in the desert heat, misting systems provide valuable solutions for particular businesses, industries and services. We will continue our commitment to find the best ways to help these businesses, while continuing to help patio misting systems go green.
About Koolfog
Koolfog specializes in enhancing outdoor environments, making them more comfortable, functional and sensible using outdoor cooling and humidification solutions, scenting systems, fog effects systems and outdoor heaters. For over two decades Koolfog has designed and developed sensory technologies that provide enhanced comfort and enjoyment for people, plants and animals. Koolfog is in use by restaurants, resorts, wineries, retail centers, theme parks, recreational spaces, fire, military and search and rescue training, equestrian facilities, dairies, greenhouses and private estates. Through creative design and innovation, Koolfog balances performance and aesthetics by delivering products that seamlessly integrate into landscapes and architectural spaces. Koolfog products are available worldwide through direct sales and distribution. For more information:
koolfog.com
.