Staffing Industry Analysts Names Lighthouse Management Group one of the Best Staffing Firms to Work For® in North America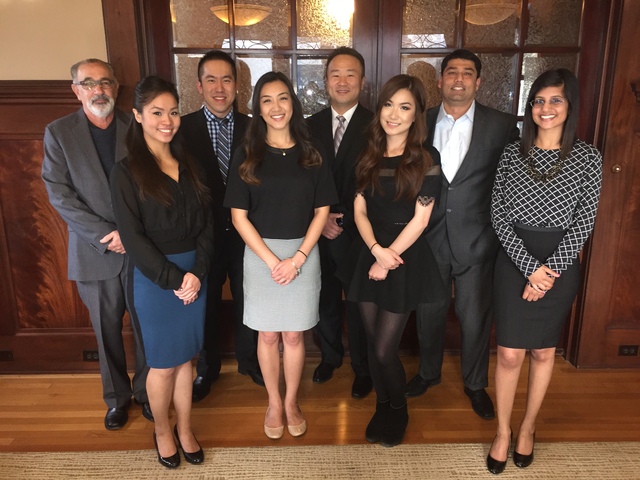 February 27, 2016 - Lighthouse Management Group was awarded one of the "Best Staffing Firms to Work For" in North America by Staffing Industry Analysts, the global advisor on staffing and workforce solutions. The winners were recognized at the 25th annual Staffing Industry Analysts' Executive Forum, being held February 22-25th at the Arizona Biltmore in Phoenix, AZ. This prestigious award recognizes firms that understand the importance of investing in its people and employee engagement.
"All of the organizations included as winners this year should be congratulated as the best of the best. These companies are leading the way in championing the employee engagement and internal alignment essential for successful and sustainable businesses," said Barry Asin, president of SIA. "Above all, each recognize the true value in their people and is bringing this forward in their practices across the workforce ecosystem."
Lighthouse Management Group has always been at the forefront of employee development and corporate culture. "Our people are our greatest asset," said Song Woo, CEO of Lighthouse Management Group. "We take great pride in cultivating a culture where every single person in our firm has an opportunity to grow and develop. We do everything in our power to put them in a position to magnify their strengths so their contributions make the greatest impact. We have the best group of people any company could ask for."
Over 300 firms were considered this year, which was conducted by Staffing Industry Analysts in conjunction with Quantum Workplace. In addition, The Best Staffing Firms to Work For awards were sponsored by Monster Worldwide, Inc. "By celebrating excellence within the staffing industry, these awards recognize the importance of employee trust, brand growth, and effective leadership which is paramount to a successful and productive workplace," said Jim Lanzalotto, Monster's senior vice president of staffing and health care.
ABOUT LIGHTHOUSE MANAGEMENT GROUP
"Guiding Businesses. Navigating Careers."
Lighthouse Management Group (LMG) delivers a full-spectrum service that reflects the dynamic and changing nature of today's economy. We provide top-tier talent with world class service. Our customized approach enables us to function as a strategic ally with our clients who are more than just customers.
The associates at Lighthouse Management Group have decades of collective experience in both the corporate business world and the staffing industry. Each associate is also a specialist in their respective core competency and is an expert in each specific job market they operate within. As a result, there is no team better suited to formulate unique solutions that both employers and job seekers demand.
Lighthouse Management Group was awarded one of the Best Staffing Firms to Work For® by Staffing Industry Analysts in 2016. LMG's CEO, Song Woo, was named to Silicon Valley Business Journal's prestigious "40 Under 40" list of top executives. LMG was also honored as the #1 "FastPrivate" Company as the fastest growing privately held company in Silicon Valley by the Silicon Valley Business Journal in 2009.
Email Lighthouse Management Group